You Will Fail Without Us – Wike Threatens PDP's Atiku Days To Presidential Election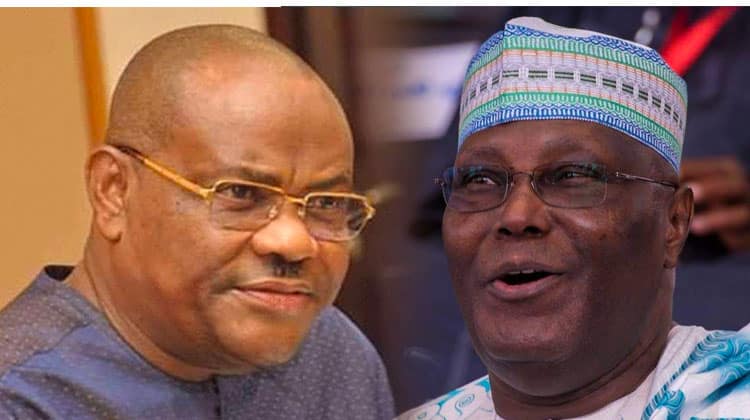 Governor of Rivers State, Nyesom Wike, has threatened the Peoples Democratic Party (PDP) presidential candidate, Atiku Abubakar, that he will lose at the polls without the support of the Rivers chapter of the party.
21 days before the 2023 presidential election, Wike said whether the former Vice President likes it or not, he needs the support of his state to win, or else he is walking into failure.
Naija News reports that Wike made the statement on Friday while speaking at the Comprehensive Secondary School field, Ibaka Town, Okrika Island, during the Rivers State PDP Campaign flag-off rally for Okrika Local Government Area.
The PDP chieftain alleged that the cabal in the presidency is backing Atiku to win the presidency.
According to him, recent events had vindicated him over his initial public statement that the PDP presidential candidate and his supporters boasted that they did not need the G-5 governors to win the election because they had been assured of victory by a cabal in the presidency.
"I said they have been given assurance, but this election is not going to be based on that cabal assurance. It is on the people's assurance," Wike said.
Wike, who was soliciting support for Siminialayi Fubara, his running mate Prof Ngozi Odu and other PDP candidates in the state, insisted that Atiku and his camp will need Rivers State to win or they would lose the election.
"Whether you like it or not, you must need Rivers State. If you don't need Rivers State you must fail. If you say you don't want us, you'll fail. There is no two ways about it," Wike threatened.