Seyi Law Under 'Attack' As He Drums Support For Tinubu, Months After Relocating To UK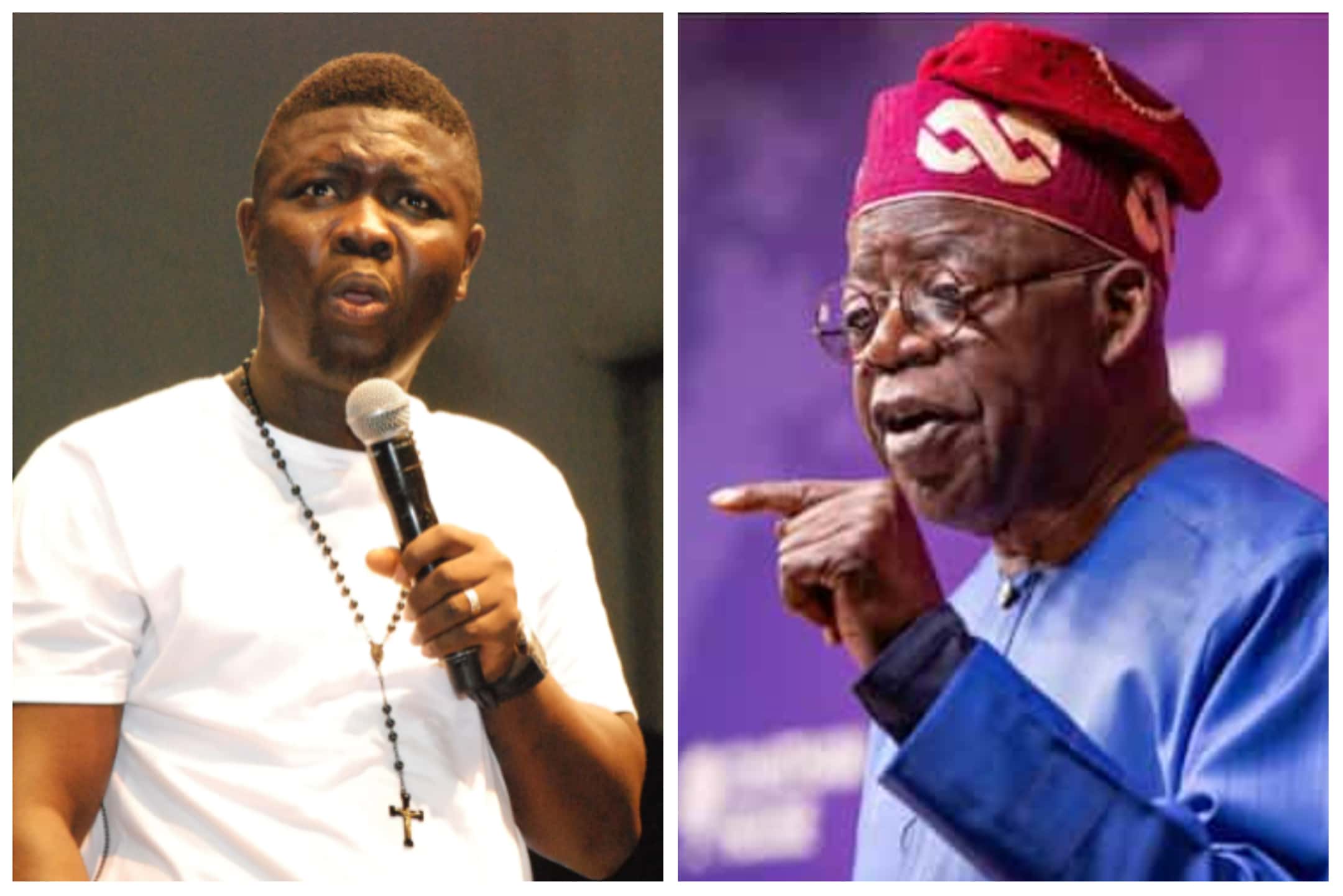 Nigerian comedian cum actor, Seyi Law, has been dragged online over his support for the All Progressives Congress (APC) presidential candidate, Bola Tinubu.
This is coming months after the comedian and his family relocated to the UK amidst the economic situation in Nigeria.
In a post shared on his Instagram page on Saturday, the comedian said Tinubu brought a lot of development to Lagos State and it can't be overlooked.
According to Seyi Law, it would be plain hatred to deny the good works of the former governor of Lagos State after the military era.
He noted that he was never paid to campaign for the APC candidate or for any politician and has decided to pitch his tent with Tinubu.
He wrote: "We can pretend, refuse to accept it, and even deny it, but what Tinubu did to rebuild Lagos after the military era can never be overstated. You can use other metrics I don't know to judge him, but to deny his works in Lagos as governor and the continuity is plain hatred.
"If I was paid to campaign for ASIWAJU BOLA AHMED TINUBU, let God judge me.
"I have always maintained my stance that I will never receive money to campaign for any politician and that I have always kept. This coming election, BAT is my candidate."
The post sparked mixed reactions online with many tackling him while others agreed that Tinubu's work cannot be overlooked but he is currently old compared to when he was a governor.
uchennannanna wrote: "@seyilaw1 kindly bring your family back to Nigeria, before discussing who will be the president of Nigeria or not."
official_djalonso wrote: "Oga Tinubu has tried…Nigeria presidency is not the price to Be won for rebuilding Lagos…He is literally milking lagos till now,,so carry this your Emotional r.bbish and get out abeg. How can you look at a Man that can barely take care of himself to take care of Nigeria and all her Problems? Seyi law are you sure you are alright? The man is staggering and not even walking,,No insults but all these energy to become Nigeria's president will surely amount to nothing"
licia_benny wrote: "We can pretend and even deny it but what Peter Obi did to Anambra state during his time can never be overstated. Since we are using that as a yard stick for qualification,ndi ara."
egostherskincare wrote: "If lagos / Nigeria was that great , why is your family in UK chilling? And point of correction, lagos was never scattered"
udeme_inyang_ wrote: "I don't know why some of these guys think this way. Tinubu may have been good to Lagos but his current condition of health is not wise to hand over Nigeria to him. He can't rule the country the way he is now."
ms_ujah wrote: "Tinibu would have probably been great as a candidate 30years ago. Right now, he's old and probably demented and is no longer fit to replicate whatever he did in Lagos in Nigeria anymore"
anointed_sparta1 wrote: "Okay let's agree with you guys that tinubu has good interest for Nigeria. But y'all should also agree with us that tinubu is to old, we don't want a president we will spend our budget on his medical conditions and also a president the will be nowhere to be found if we need him"
g360branding wrote: "And see Seyi wey I dey reason say, at all at all, e still get small sense"