Real PDP In Rivers Are Atiku's Supporters – Sekibo Fires Wike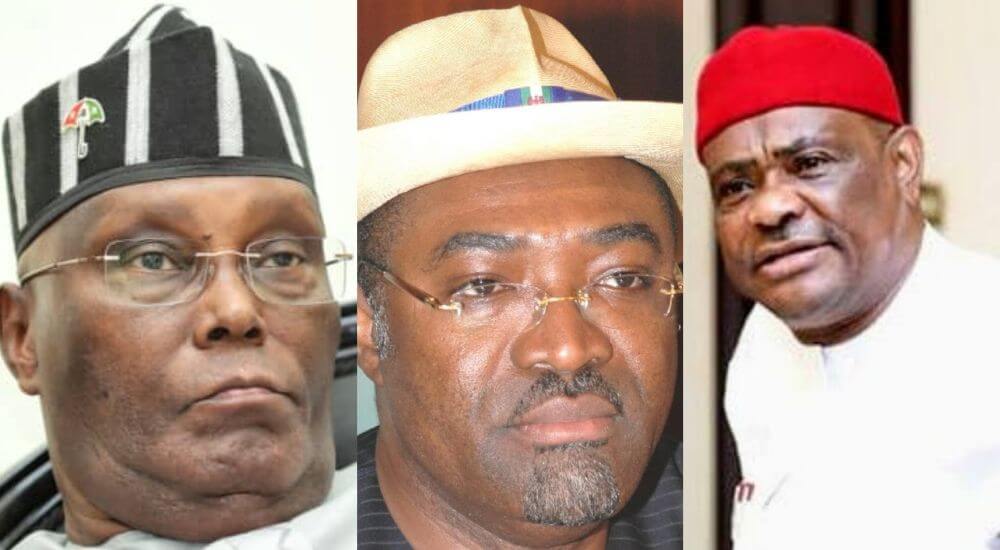 The Director-General of the Peoples Democratic Party (PDP) Presidential Campaign Council (PCC) in Rivers State, Abiye Sekibo, has said the real party stakeholders in the state are the supporters of the party's flagbearer, Atiku Abubakar.
The former Minister of Transportation made this known in an interview on Arise Television on Friday in Abuja, Naija News reports.
Sekibo also dismissed claims by Governor Nyesom Wike that the Atiku campaign council in Rivers is conniving with the All Progressives Congress (APC), saying that it is the governor and his allies who are actually in bed with the APC.
According to the former minister, party members loyal to the former Vice President and the PDP PCC had been victimized by the state government.
He said: "The real PDP in Rivers State are the supporters of Atiku Abubakar, and those who say that there is connivance with the APC are the ones who are actually conniving with the APC.
"There has been no incidence of violence from supporters of Atiku Abubakar against anybody, whether within the PDP or outside the PDP.
"But the Atiku supporters have suffered; they have been beaten, shot at, our offices had been closed, properties had been revoked, the land allocation had been revoked.
"Now, who is doing that? Is it those who control the government or those who are outside the government? In Rivers State, all the Atiku supporters are not in the Rivers State Government. So, they don't have the power to dish out any form of patronage to anybody."
Speaking further, the former minister dismissed claims made by the Wike administration that Atiku is an enemy of the state.
Sekibo said that Atiku had contributed immensely to the economic prosperity of the state, even as he stressed that the PDP PCC was not involved in any form of violence.
He noted that Atiku was a corporate citizen of the state because he had contributed to the economic well-being of the state before vying for office.