Tinubu: Crisis Hits Rivers APC Days To Presidential Election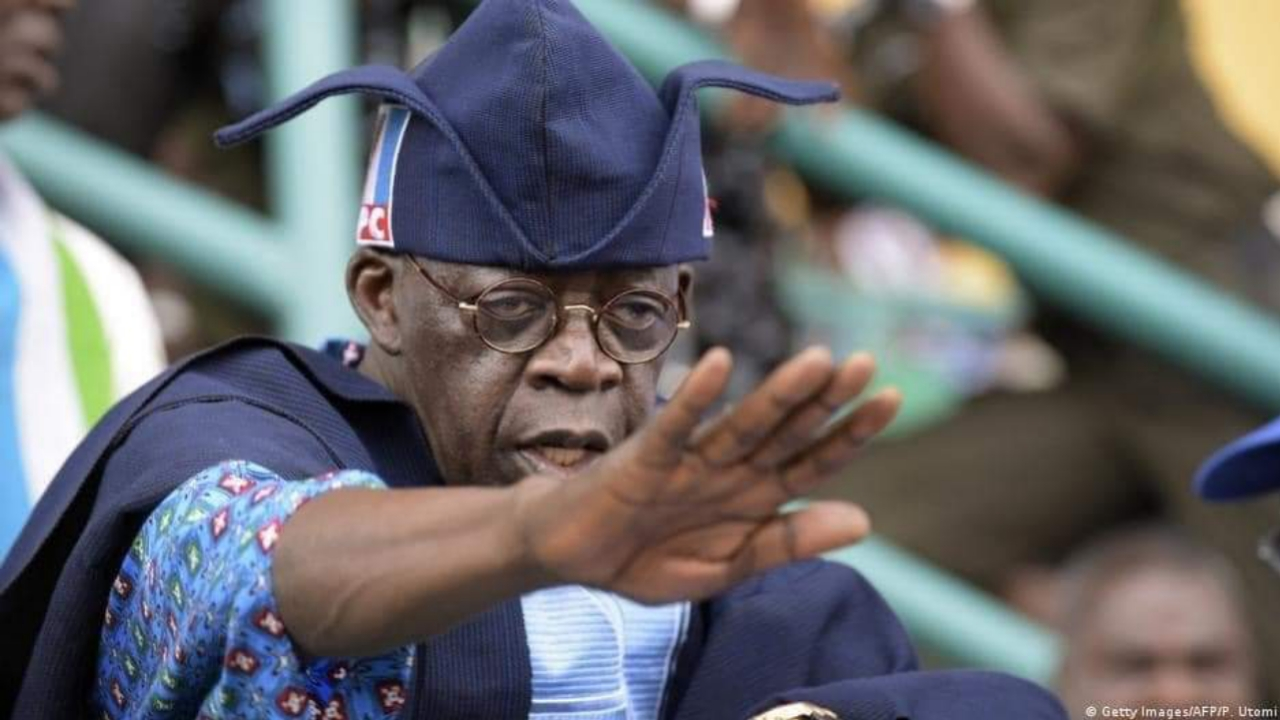 The Rivers State chapter of the All Progressives Congress (APC) has been hit with a major setback as party chieftains disagree a few days before the 2023 presidential election.
Reports reaching Naija News confirmed there was rancour on Friday (today) when party chieftains met in the state to plan and strategize for the campaign rally of the party's presidential candidate, Bola Tinubu.
The APC had scheduled February 15th, 2023, for its presidential campaign rally in Port Harcourt, the state's capital city. A meeting, however, preceding the event ended in a deadlock on Friday.
Reports said that some members of the APC Presidential Campaign Council (PCC) led by the Coordinator of the Tinubu Vanguard, popularly called BAT Vanguard in the South-South, Chief Tony Okocha, angrily left the meeting venue today.
Naija News learnt that today's meeting was the first at the instance of the state's APC governorship candidate, Tonye Cole, but eventually failed to achieve its purpose as party chieftains entered into arguments.
According to reports monitored on Punch, the disagreement borders on issues of interest, including a lack of proper consultation and cohesion, among others. Reports said Cole, who conveyed the meeting, was absent over alleged ill health and had delegated Rt. Hon Sekonte Davies, former member of the House of Representatives and former Executive Director, Marine and Operations, Nigeria Ports Authority, in his stead.
It was, however, said that besides the appointment of non-members of the PCC and ICC as chairmen of the seven committees Cole set up from his campaign council, Sekonte "is neither a member of the PCC nor ICC," hence, the walkout from the meeting.
People We Saw Were Not PCC Or ICC Members
Addressing journalists over the incident on Friday, Okocha said it was a disappointment to them that Cole never called for a meeting of the PCC and ICC where he would have acquainted himself with the authentic members of the two groups.
According to him, Sekonte Davies cannot preside over the meeting since he was not a member of either of the groups.
Okocha said: "The meeting on Friday was for the PCC and the ICC members. Unfortunately, the people we saw were not PCC or ICC members when we got there.
"We also discovered that in the seven committees that he (Tonye Cole) set up, I am the only person he made chairman of the civil society organizations from this other side.
"He called for the meeting and could not attend because he was not feeling too fine. Sekonte cannot preside over a meeting that he is not a member.
"That is what informed our walkout. We have moved on and are planning seriously for the Tinubu/Shettima campaign rally on February 15."
Okocha stressed that Cole was carrying baggage that needed to be sorted out quickly. He further said the Rivers State Governor, Nyesom Wike, had accused the Peoples Democratic Party (PDP) of hobnobbing with APC in the state, saying, "Go round the state, you will notice that there is no billboard, posters or banner that carries Tonye Cole and that of Asiwaju Ahmed Bola Tinubu's pictures together.
"The moral question to ask is who is Tonye Cole supporting as the presidential candidate? These are some of the issues we were supposed to discuss at the meeting if he had come in person."
I Am Not A PCC Member – Sekonte Clarifies
Narrating his side of the story, Sekonte Davies clarified that he was truly not a member of the APC PCC.
He said the meeting from which Okocha and his group walked out was not a PCC meeting but an APC meeting. "It is a meeting organized by Rivers APC in preparation for hosting the National Campaign rally fixed for 15th February.
"It is by no means a PCC meeting. I am not a PCC member. And even if I am a member, what is there to hold on to when I have been Director of Finance and Administration of the Presidential Campaign?
"So whatever insinuations people make that Sekonte Davies is going to preside over a PCC meeting, I am qualified to preside over a PCC meeting because I have held an office higher than that. So it is not the issue," The PUNCH quoted Sekonte.
He explained further that he was only appointed to chair the APC Committee to host the national rally of the APC, during which all party candidates from the presidential candidate, Tinubu, would be showcased.
He added: "We have Asita Honourable as Senatorial candidate for Rivers West. We have Dr. Ndubuisi Nwankwo as our Senatorial candidate for Rivers East. We have Amb. Oji Ngofa is our Senatorial candidate for Rivers South-East.
"Then we have 13 House of Representatives, candidates. Then we have our Governorship candidate, Acht Tonye Cole and 32 State House of Assembly candidates. That is what APC Rivers State stands for."
Sekonte added: "Anybody that says otherwise is not in this group. He is not a member of APC. That is the truth.
"If you are an NGO, you are supporting one group; it is allowed. In APC, we recognize NGOs supporting candidates of their choice.
"Such people should not come and begin to pretend as if they are for APC. We are campaigning, we have campaigned, and we are campaigning and will campaign, and we are planning for the victory of the APC right from 25th February to 11th March, all the elections.
"We have five elections. Three holding on the 25th of February which is the Presidential, the Senate and the House of Representatives elections. And two on the 11 of March, which is the Governorship and House of Assembly elections.
"These are the things we are preparing for, and I am chairman for the rally, and that is it. So anybody that says anything to the contrary is being economical with the truth."