ICPC Arrests Bank Manager Over ATMs Loaded With Cash But Blocked From Dispensing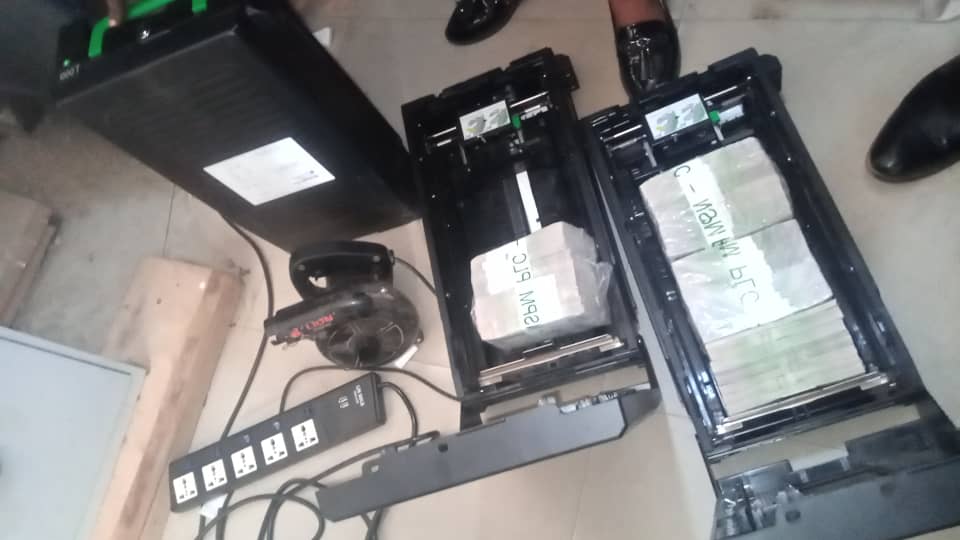 The manager of a bank in Osogbo, the Osun State capital has been arrested by the Independent Corrupt Practices and Other Related Offences Commission (ICPC) over Automated Teller Machines (ATMs) loaded with new Naira notes that were blocked from dispensing.
Naija News reports that the ICPC spokesperson, Azuka Ogugua, in a statement on Friday, disclosed that the cash bundles were loaded into the ATMs while still wrapped, preventing the cash from being dispensed.
The commission directed that the cash should be unwrapped and loaded properly before the operation manager was arrested and taken in for questioning.
The statement reads: "The ICPC Compliance Team in Osogbo has busted an FCMB in Osogbo, Osun State, where some ATMs were loaded with cash with their wrappers un-removed, thus preventing the cash from being dispensed.
"The Team therefore directed that the wrappers be removed, and the cash loaded properly.
"However, when a follow-up visit was undertaken the following day to ascertain the level of compliance, the Team discovered that one of the ATMs was still loaded with the wrappers un-removed. The Operation Manager of the Bank was arrested and taken in for questioning."
In another development, the commission said the branch service head of Stanbic IBTC Bank in Deidei, Abuja, was taken into custody over the deliberate refusal to upload cash into the branch's ATM even when the cash was available.
ICPC said the bank was compelled to load the ATMs with the redesigned Naira noted and ensure they were all dispensing cash.
"When the ICPC monitoring team stormed the bank at about 1:30pm to ensure compliance, and demanded explanation as to why all the ATMs were not dispensing cash, it was informed by the branch's Head of Operations that the bank just got delivery of the cash,"
"However, facts available to the ICPC operatives indicated that the branch took delivery of the cash around 11:58am and either willfully or maliciously refused to feed the ATMs with the cash.
"Against this backdrop, the ICPC team compelled the bank to load the ATMs with the redesigned Naira notes and ensured that they were all dispensing before arresting the culprit.
"Investigations are still ongoing, and the Commission will take appropriate actions as soon they are concluded."