Huge Fight Breaks Out In APC National Secretariat As Protesters, Supporters Clash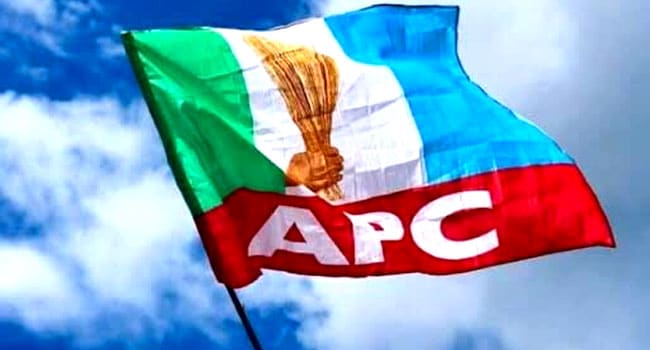 The national secretariat of the All Progressives Congress (APC) was on Friday filled with chaos as protesters and supporters of Nasiru Ladan, the Director-General of Amalgamated All Progressives Congress (APC) Support Group (AASG) clashed.
One of the eyewitnesses told Daily Post that the fight was between party supporters who were against Nasiru, whom they accused of running a one-man show, and his loyalists.
The supporters had earlier arrived in the party's secretariat for a peaceful protest in the wee hours of Friday morning to show their grievances against the style of leadership of Ladan.
However, the strife between the group and loyalists of the DG soon escalated leading to visitors and staff scampering for safety.
It subsequently led to a fight where dangerous weapons were brandished by both parties.
To calm the situation, security agents on ground had to disperse about 60 canisters of teargas.
According to a witness: "The protest was against the DG of the Almagamated APC Support Groups. The peaceful protesters that first arrived at the secretariat in the early hours accused him of "eating alone" without carrying others along. They had wanted to register their disappointment over Ladan's leadership style before the party's national leadership and end it there.
"But, before you could say Jack Robinson, the DG, and his loyalists mobilized other boys to counter the peaceful protest. And [in] the twinkle of an eye, everywhere became rowdy forcing few of us to scamper for safety.
"Several canisters of teargas were used to disperse them and restore sanity to the secretariat. It was a scary situation really."