El-Rufai Faults CBN Over Old Naira Notes Swap Deadline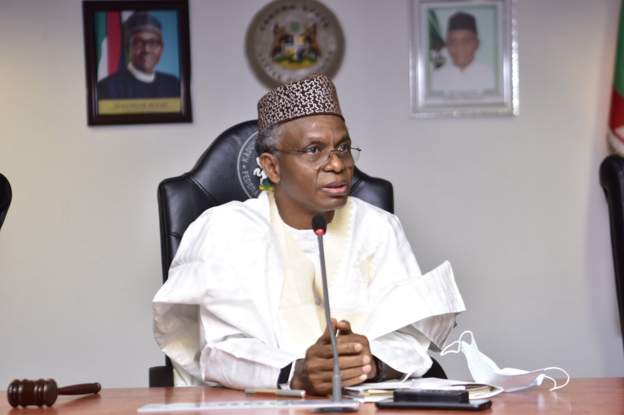 Governor of Kaduna State, Nasir El-Rufai, has faulted the Central Bank of Nigeria (CBN) over the deadline for the swapping of the old naira notes.
Naija News reports that the apex bank has fixed February 10 as the new deadline for the swap of old naira notes.
The CBN initially fixed January 31 as the deadline but many Nigerians have not been able to get the new N200, N500, and N1000 notes, prompting a scarcity in the country.
Speaking during an appearance on a TVC programme, Journalists' Hangout on Thursday, El-rufai said the time frame for the cashless policy was inflicting needless pain on Nigerians.
He stated that the All Progressives Congress (APC) was not against the cashless policy, but argued for extension of time to enable the citizens to deposit the old notes in the bank.
He said, "I have a map of Nigeria with blind spots where there is no network; PoS won't work there. It is not everywhere that you have bank branches. It is not everywhere you have PoS working. So, let's sit and look at this thing and find out the reasonable time it takes to do this.
"Even the Central Bank Act that gives the President the power to issue to the Central Bank directives with regard to currency redesign says that reasonable time must be given before the currency ceases to be legal tender.
"The question is: Is a few weeks a reasonable time in a country of one million square kilometres and over 200m people? How many bank branches are in Nigeria? How many ATMs?
"In Borno State, there are only two local governments out of 27 with a bank branch. In Yobe, only two local governments out of 17 have a bank branch.
"Even a cosmopolitan state relatively in the north like Kaduna has two local governments that have no bank branches and 10 with only one bank branch.
"So, everyone in that local government must come to that one bank branch?  And this PoS that you are seeing in every street of Lagos; do you think you have PoS in every street of Kubau, Ikara and Makarfi which are local government headquarters in my state?"