Dino Melaye Mocks Tinubu Over Gaffe That Students Will Spend Eight Years In School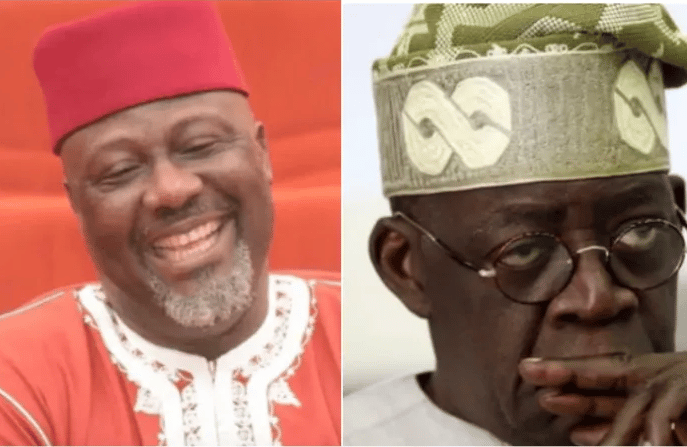 Former Kogi Senator and chieftain of the Peoples Democratic Party (PDP), Dino Melaye has reacted to the latest gaffe committed by the All Progressives Congress (APC) presidential candidate, Bola Tinubu.
Taking to his Twitter account where he shared the video of the gaffe by Tinubu, Melaye described it as an 'eyah situation.'
Naija News recalls the presidential candidate of the All Progressives Congress (APC), Bola Tinubu was in Osun State on Thursday for his presidential campaign.
Tinubu, while addressing supporters of the APC at the APC presidential campaign rally spoke on his plan for education.
The former Governor of Lagos State, who spoke in the Yoruba Language in a video spotted online, said Nigerians who have not gained admission and the ones who have gained admission can call him a bastard if they stay in their institutions for more than eight years.
The general years for most courses in higher institutions is four years, while courses like Engineering, Agriculture, and some others spend five years in school and Medicine takes six years.
The APC presidential candidate probably had a plan of saying four years and not eight years.
Speaking during his presidential campaign, Tinubu said, "For those that have not gained admission and the ones that are in school, you can call me a bastard if you spend more than eight years in school, you would use eight years to study."
Reacting to the video which has gone viral on the internet and social media platforms, Melaye wrote: "My God!! My God. 8 Years bawoni? Even medicine is 6 years. It is an eyah situation."