2023: What Tinubu Said About Peter Obi At Osun Campaign Rally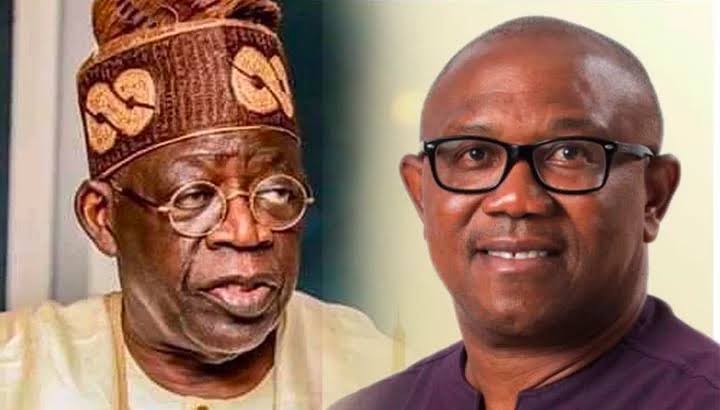 The All Progressives Congress (APC) presidential candidate, Bola Tinubu, has advised the people of Osun State not to vote for his Labour Party (LP) counterpart, Peter Obi.
The former Governor of Lagos State stated this on Thursday at his presidential campaign rally at the Freedom Park in Osogbo, the Osun State capital.
Tinubu urged the electorate to be 'wary of false messiah' and not to be deceived by the empty promises of Obi, stressing that the LP flagbearer has nothing to offer to Nigerians.
He said none of the other major candidates in the forthcoming election has the capacity, integrity, knowledge, or determination necessary to do what must be done.
He said: "Only I, Bola Ahmed Tinubu, am prepared and up to the task of leading this country, our cherished homeland, back towards its best destiny,.
"Be wary of the false messiah, Mr. Stingy, Peter Obi. This man's promises are bold and his boasts are plentiful. Yet, when he was given the responsibility to lead just one state, he was overwhelmed by it.
"He could only stash away the money he was supposed to be using to develop the state. All the people of Anambra could hope for was that whoever came next would have better ideas.
"A governor is not a banker, expected to hold fast to his customer's deposit. Obi was expected to build good roads, schools and hospitals. He was supposed to pay the salaries of Anambra doctors, teachers and civil servants. He was meant to nurture and empower new leaders.
"In eight years, he achieved none of these things. He is no visionary leader. He is the man who proudly buried his talents because he knew no better. This man who could not even understand the proper role of a governor cannot be trusted as the next president. Reject him."