2023: Ten Opposition Political Parties Collapse Structures In Anambra For Atiku – PDP Campaign Committee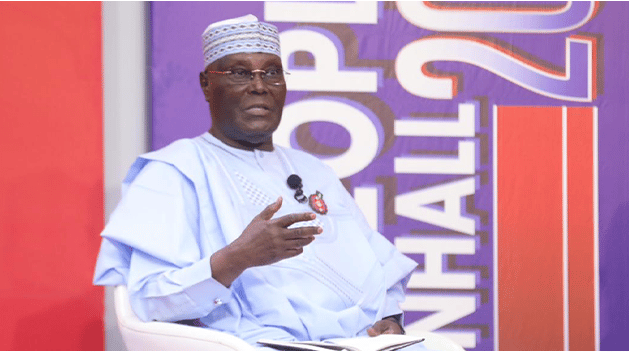 About ten opposition political parties have collapsed their structures to support the presidential candidate of the People Democratic Party (PDP),  Atiku Abubakar, and his running mate, Ifeanyi Okowa ahead of the polls in Anambra State.
This was disclosed by the Anambra State Director General of the Atiku-Okowa Presidential Campaign Committee, Professor Obiora Okonkwo on Friday.
The ten political parties as gathered by Naija News are said to have joined the fight for Atiku's emergence because they were allegedly sure PDP would win in the state and southeast region at the forthcoming polls.
According to Okonkwo, Anambra was so far leading other states like Abia, Enugu, Imo and Ebonyi in the region in its quest to rescue and recover Nigeria.
He told pressmen at the campaign headquarters in Awka, on Friday after the presidential management committee meeting, that the gathering was part of plans to ensure final preparations for the polls.
Okonkwo stated that "Anambra is confident of victory. We are a liberal people who understand the dynamics of our politics and nascent democracy.
"Aside from the thousands of opposition party members who have defected to the PDP in Anambra since we began spreading the gospel of rescue and recovery, another ten (10) political parties have adopted Atiku Abubakar and Senator Ifeanyichukwu Okowa as their presidential and vice presidential candidates.
"We are confident in the recovery agenda, the promise of true federalism, the stability of the nation's economy and security, and other important policies that Atiku Abubakar has presented to Nigerians, particularly in the South-East.
"Hence, we are committed to their success in the forthcoming presidential elections, as the PDP party will continue to win as always in Anambra."
Okonkwo was optimistic that the Atiku-Okowa ticket in Anambra State would continue to enjoy the support of the entire population of the state because of the confidence in it.
He however appealed to the people to translate such support into votes and a victory for the PDP in the end as the polls draws near.