Pounds To Naira Black Market Exchange Rate Today 2nd February 2023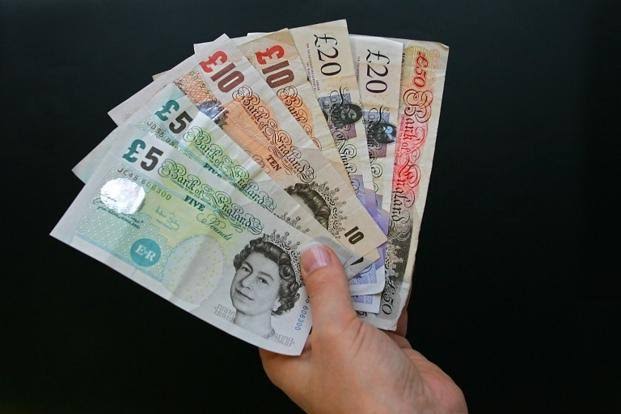 What is the Pounds to Naira Exchange rate at the black market also known as the parallel market (Aboki fx)? See the black market Pounds to Naira exchange rate for 1st February, below. You can swap your pounds for Naira at these rates.
How much is a pounds to naira today in the black market?
Pounds to naira exchange rate today black market (Aboki dollar rate):
The exchange rate for a Pound to naira at Lagos Parallel Market (Black Market) players buy a pound for N920 and sell at N930 on Wednesday 1st February 2023, according to sources at Bureau De Change (BDC).
Please note that the Central Bank of Nigeria (CBN) does not recognize the parallel market (black market), as it has directed individuals who want to engage in Forex to approach their respective banks.
Pounds to Naira Black Market Rate Today
| | |
| --- | --- |
| Pound to Naira (USD to NGN) | Black Market Exchange Rate Today |
| Buying Rate | N920 |
| Selling Rate | N930 |
Please note that the rates you buy or sell forex may be different from what is captured in this article because prices vary.
Nine Nigerian banks have been downgraded by an international rating agency, Moody's Investors Service in its review last week.
The banks listed are, Access Bank Plc, Zenith Bank Plc, First Bank of Nigeria Limited, United Bank for Africa Plc, Guaranty Trust Bank Limited, Union Bank of Nigeria plc, Fidelity Bank Plc, First City Monument Bank Limited, and Sterling Bank Plc.
Moody's in a statement released on Tuesday downgraded to Caa1 from B3 the long-term deposit ratings, issuer ratings as well as the senior unsecured debt ratings (where applicable), all the nine lenders.
According to Daily Trust, the statement added that Moody's also changed the outlook to stable on the long-term deposit ratings, issuer ratings as well as senior unsecured debt ratings (where applicable) of the nine rated Nigerian banks.
The statement reads, "Today's rating actions follow Moody's downgrade on 27 January 2023 of the long-term issuer rating of the Government of Nigeria to Caa1 from B3, and change in the outlook to stable."
It added that the downgrade of the long-term ratings of the affected banks reflects a combination of two factors – the weakening operating environment, as captured by Moody's lowering of its Macro Profile for Nigeria to "Very Weak" from "very weak+"; and the inter linkages between the sovereign's weakened creditworthiness (as indicated by the downgrade of the sovereign rating to Caa1from B3) and the banks' balance sheets, given the banks' significant holdings of sovereign debt securities.