My Comments Misinterpreted, Buhari Solidly Behind Tinubu – Lai Mohammed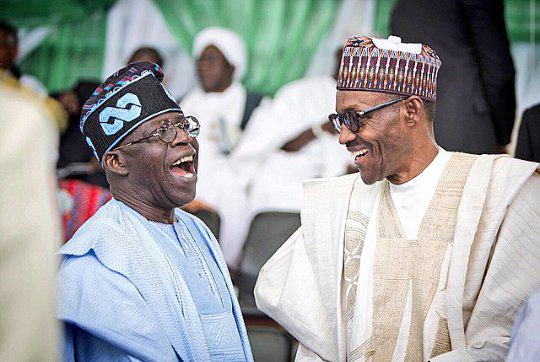 The Minister of Information, Lai Mohammed, on Thursday stated that his comment about President Muhammadu Buhari ensuring a level playing field for all candidates in the forthcoming elections has been misinterpreted.
Lai Mohammed insisted that Buhari is solidly behind the All Progressives Congress (APC) Presidential Candidate, Asiwaju Bola Ahmed Tinubu.
Recall that Mohammed, while reacting to comments by Governor Nasir El-Rufai of Kaduna State who stated that some individuals in the presidency are working against Tinubu, had told newsmen on Wednesday that the federal government was not officially aware of any entity in the Presidential Villa working against the victory of the ruling party's presidential flag bearer.
The Minister of Information said President Buhari was neither favouring nor disfavouring any presidential candidate ahead of the February 25th election.
"If there's anybody who is working against any candidate, we don't know officially," the Minister said.
Mohammed argued that the Buhari-led government has been fair to all candidates regardless of party affiliations.
Naija News reports that Mohammed's comment was interpreted to mean Buhari was not throwing his full weight behind Tinubu's ambition.
Buhari Backing Tinubu
Clarifying his comments at a news conference in Abuja on Thursday, the minister said it was preposterous for people to claim otherwise when Mr. President is actively campaigning for Tinubu.
He said: "Yesterday, while reacting to a question at the post-FEC briefing at the State House, I said, inter alia, that Mr. President is committed to a free, fair and credible elections, and that he is doing everything possible to ensure a level playing field for all contestants.
"This comment has been misinterpreted in some circles, especially with regards to Mr. President's support for the presidential candidate of our party, the All Progressives Congress (APC), Bola Ahmed Tinubu.
"Well, I want to say, unequivocally, that Mr. President is in total support of our party's flagbearer, and that is attested to by his continuing campaign with the candidate across the country.
"It is preposterous to even suggest that Mr. President, who is the leader of our party, is equivocating on his support for our presidential candidate. I hope this clears any ambiguity that may have arisen from my statement yesterday."