Kylian Mbappe Ruled Out Of PSG Vs Bayern Munich UCL Clash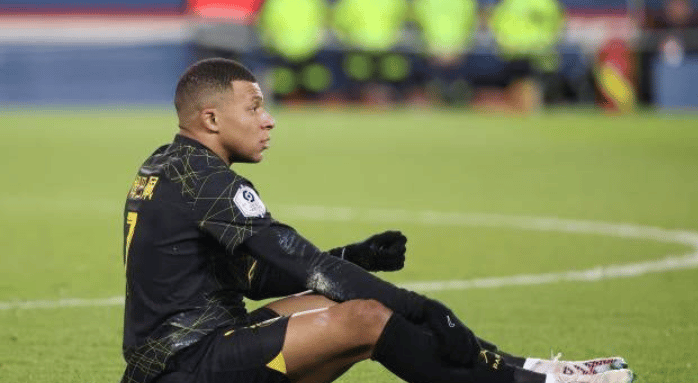 Paris Saint Germain forward Kylian Mbappe will miss his team's Champions League round of 16 first-leg matchup against Bayern Munich because of a thigh injury.
Kylian Mbappe will be out for three weeks after suffering an injury during Wednesday's 3-1 victory over Montpellier.
The 24-year-old French forward had a terrible night before being taken off after 21 minutes, missing two penalties and an open-net goalscoring opportunity.
Bayern Munich will visit Parc des Princes to take on PSG in the first leg of the UEFA Champions League round of 16 on February 14. The Champions League game will kick off at 21:00.
Aside from the Champions League knockout game, Kylian Mbappe will also miss PSG's matches against Marseille in the French Cup on February 8 and Monaco in Ligue 1 three days later.
The second match against Bayern will take place in Germany on March 8. By then, Mbappe is expected to be fit enough to play.
In 26 games this season, the French forward has scored 25 goals for his club.
Naija News recalls that Kylian Mbappe won the Golden Boot at the 2022 World Cup in Qatar after scoring 8 goals including a hat-trick at the final of the tournament.
Though the Frenchman won the award ahead of his club teammate, Lionel Messi, with a goal difference, Messi's Argentina beat France to the World Cup trophy via penalties.