Group Gives Tinubu Seven Days To Withdraw Threat To Akwa Ibom Gov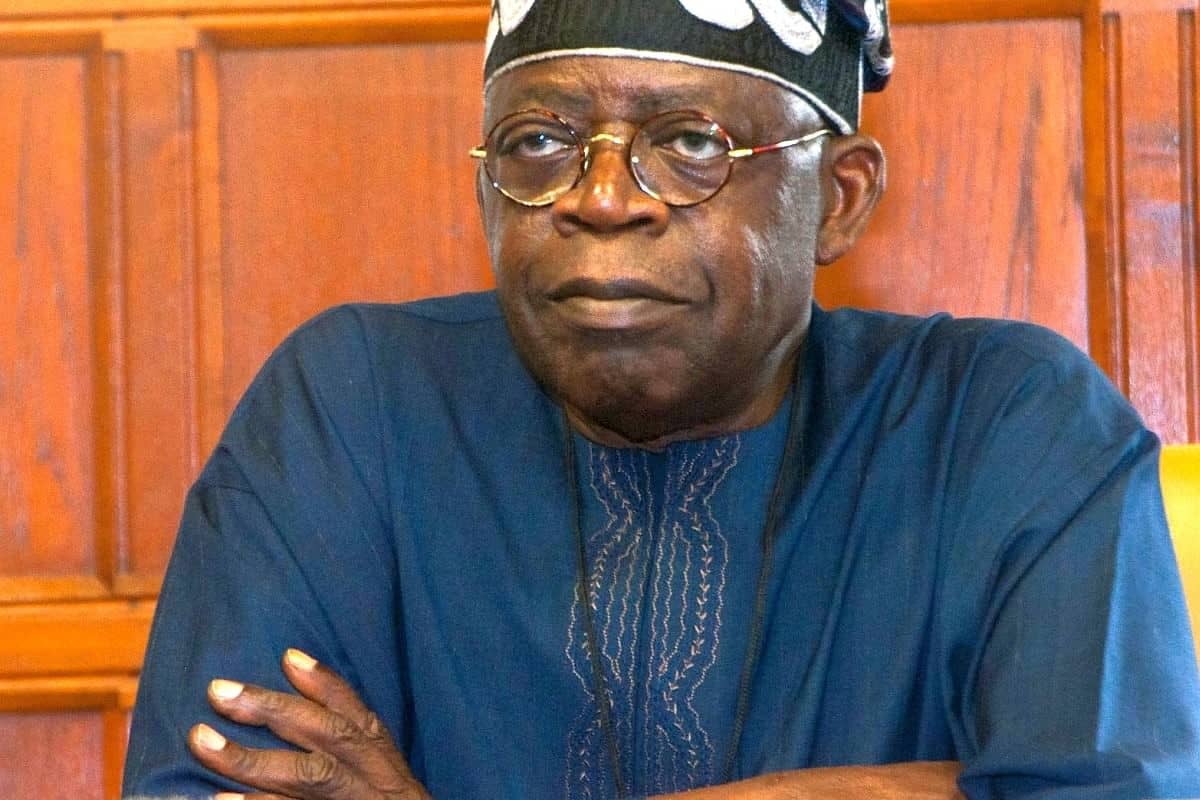 The 2023 presidential candidate of the All Progressives Congress (APC), Asiwaju Bola Ahmed Tinubu, has been asked to without hesitation withdraw his threat earlier on Governor Udom Emmanuel of Akwa Ibom State.
Recall that Tinubu was in Uyo, Akwa Ibom's capital city, on Monday for his presidential rally. During the event, the former Governor of Lagos State made a demeaning comment about the governor.
Tinubu condemned Governor Emmanuel for bringing the presidential candidate of the Peoples Democratic Party (PDP), Atiku Abubakar, into his state to canvas support for him.
He threatened that he would have driven Emmanuel out of his mansion in Lagos, but he will spare him because 'they are one'. The APC presidential candidate also referred to the PDP Governor as a boy, a development that has generated a series of reactions.
"Akwa Ibom, that Boy was bring were brought Atiku here, was de call himself state Governor, tell him enough is enough! He lives in my backyard in Lagos; if no be say we be one, I would drive him home. You see that mansion he is living in; I would just use lizards, pigeons and scorpions and put them inside," Tinubu said earlier.
In reaction to Tinubu's outburst, Akwa Ibom Integrity Alliance (AIIA), gave the APC presidential flag-bearer and his co-conspirators seven days to retract the threats and to apologise to Governor Emmanuel or risk immediate legal actions.
In the statement by its Chairman, Stephen Abia, that was made available to newsmen on Wednesday, AIIA said the failure of Tinubu and the organisers of the January 30, 2023 rally to voluntarily retract the unfortunate and unguarded threats to the life of Governor Udom after 24 hours made them conclude that the threats were real, premeditated and seriously conceived.
The statement read: "We are hereby constrained to state as follows: That we consider as worrisome the threat to the life of the Governor of Akwa Ibom State in the shabby outburst by Mr Tinubu.
"That we take serious exception to such unwarranted, unfortunate, and uncontrollable height of vituperation by Mr. Tinubu on our state and people as the governor, Mr Emmanuel, without mincing words, is the face of Akwa Ibom State.
"Subsequently, we are giving Bola Tinubu and all his co-conspirators seven days to retract the threats and apologise to the government and people of Akwa Ibom State or risk immediate legal actions.
"That having been accorded the peaceful, serene and secure atmosphere to campaign in Akwa Ibom State, and having been graciously accorded the use of our state facilities by the same Governor Emmanuel, it is crystal clear that the affront was premeditated and out of heavy ill-will and grudging contempt."