Every State Should Determine Salaries, Allowances Of Its Officials – Akeredolu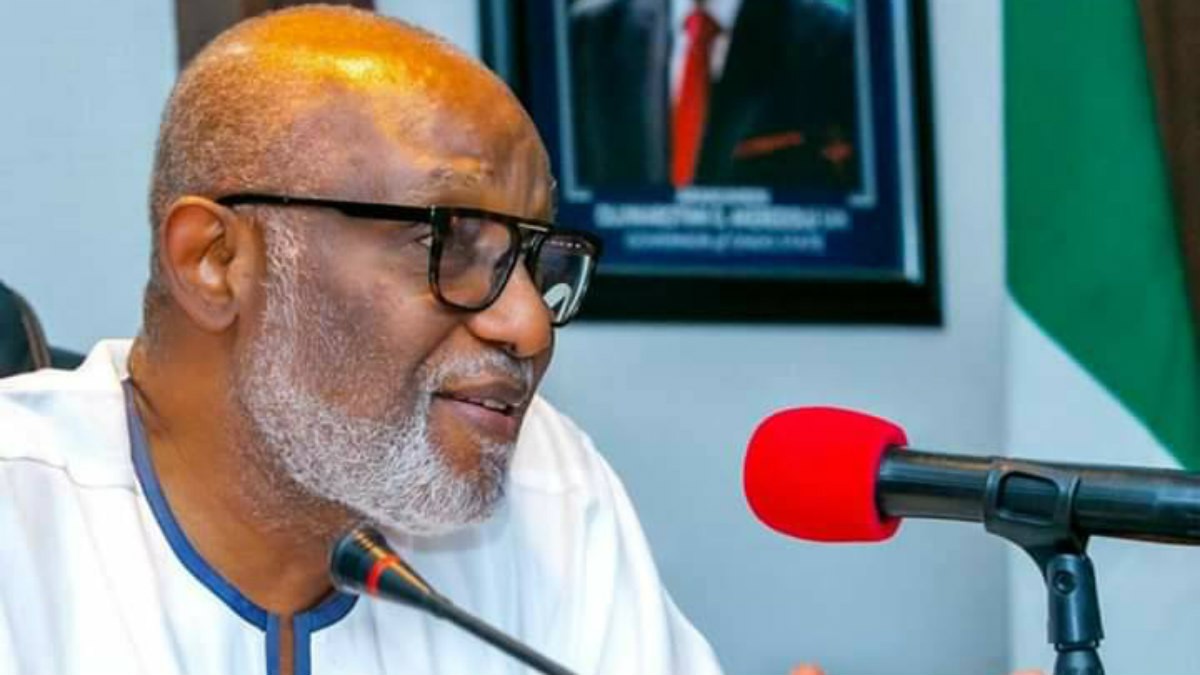 Ondo State Governor, Oluwarotimi Akeredolu, has urged the Federal Government to allow each state determine the salaries and allowances of public officials
He faulted the current practice of fixing salaries and allowances of public officials by the federal government to reflect uniformity across the nation.
Akeredolu said the practice was unacceptable in a polity which prides itself as federal, stressing that the logic of mopping up revenues accruable to states and local governments into a general pool for the purpose of sharing is retrogressive.
He stated these at the Zonal Public Hearing on the Review of the 2008 Remuneration Package for Political, Public and Judicial Office Holders in Nigeria by the Revenue Mobilisation Allocation and Fiscal Commission (RMAFC) held at Akure on Wednesday.
Akeredolu, who was represented by his deputy, Lucky Aiyedatiwa, insisted that power must devolve to the federating units for the country to lay claims to being a federal state.
The governor lamented that the autonomy of the states had been eroded greatly, stressing that the Houses of Assembly have been relegated to the fringe in the affairs of their respective States.
He said: "Let every state determine the salaries and allowances of its officials. Let the states control their resources and pay tax to the centre.
"The appropriation of the sources of wealth of various States by agencies of the federal government is the fundamental reason for retardation. Our recent pre-independence history, and immediately after it, depicts the immense potentialities present in the various regions and the manner through which the political leaders availed themselves of them.
"The level of development attained in all these semi-autonomous political entities points at the possibilities of attaining greatness if the current structure is tinkered with to reflect true federalism.
"It is on record that public officials in the defunct South Western Region were the highest paid in the country. The visionary leaders ensured that the best were recruited to serve the people.
"Each Region determined, to a very great extent, issues bordering on effective governance. Development was, therefore, achievable within a short period. The challenges encountered by the nascent Republic led to crises in different parts of the country, especially the South West and the Middle Belt."
He noted that it was not sufficient for RMAFC to regulate the salaries of public officials, charging the commission to make conscious efforts to reduce the overbearing influence of the federal government and its institutions on the constituent units to encourage development.