Choice Of Lawan As Anointed Presidential Candidate Shocked Buhari, APC Govs – El-Rufai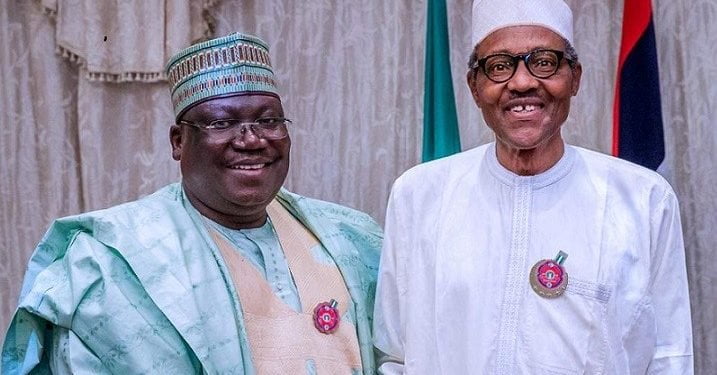 Governor Nasir el-Rufai of Kaduna State has said President Muhammadu Buhari and governors of the All Progressives Congress (APC) were shocked when they learned that Senate President Ahmad Lawan was the party's "anointed" presidential candidate.
Naija News reports that the governor made this known while responding to questions on a programme on Television Continental (TVC) on Thursday.
Recall that hours before voting at the APC presidential primary was scheduled to start, the National Chairman of the party, Abdullahi Adamu, had announced Lawan as the consensus candidate for the party.
Following the announcement, some members of the APC National Working Committee (NWC) and several governors rejected Lawan as the anointed candidate.
Speaking further, Governor el-Rufai said the president was shocked about the choice of Lawan, adding that Buhari said he had no idea of the development.
The APC governor revealed that Buhari was very clear about his position on the choice of a presidential candidate for the party.
He said: "We heard that too. The members of the National Working Committee (NWC) called us and said that the National Chairman had told them that the Senate President is the anointed one.
"Again, the northern APC governors asked for a meeting with the president. We went to the president and said 'Mr. President, this is what we are hearing; this is not what you've been telling us in the past two to three years. Is it true?'
"And the president expressed shock and said 'I'm not part of this'. And right there and then, he summoned Garba Shehu to issue a statement that he has not anointed anyone. And he told us very clearly 'I have not anointed anyone'."