2023: Nigerian Students Warn Its Leaders Over Endorsement of Tinubu, Atiku, Says It Won't Trade Members For Peanut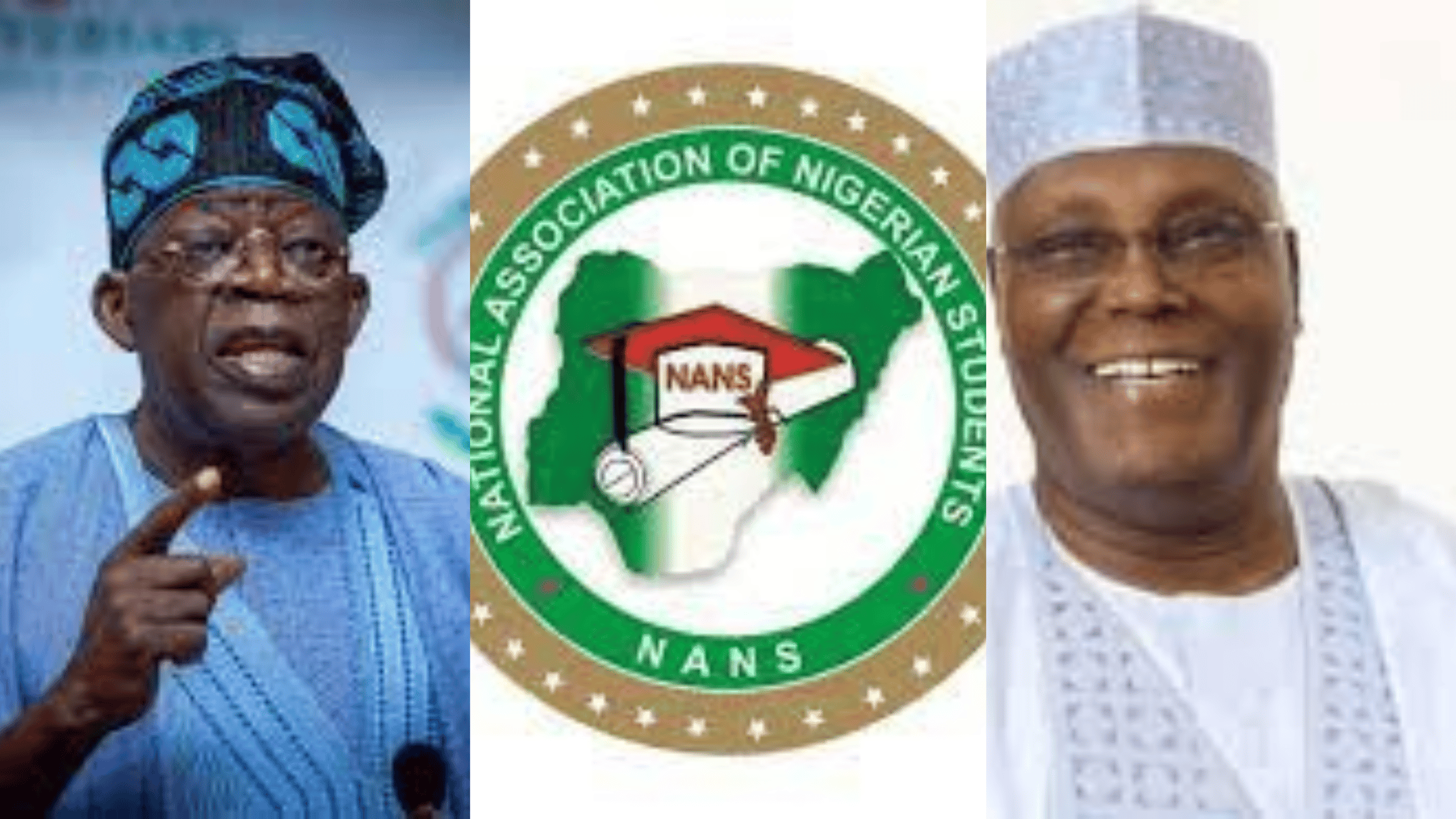 Nigerian students under the aegis of the National Association of Nigerian Students (NANS) in the Southwest of the country have warned its leaders against endorsements of some of the major presidential candidates.
Naija News gathered that the NANS southwest Coordinator, Adejuwon Emmanuel Olatunji in a statement on Wednesday night warned its zonal leaders not to drag the body into any controversy over the endorsement of some presidential candidates.
According to him, the leadership of the association was not part of the ongoing conflict of interest between some of the zonal leaders over the endorsement of the presidential candidates of the Peoples Democratic Party (PDP) Atiku Abubakar and his counterparts in the All Progressives Congress (APC), Bola Tinubu.
Naija News understands that the association's reaction follows a said endorsement of Tinubu by the leadership of the NANS Southwest (Zone D). and another faction's endorsement of Atiku.
The association (ZoneD) in a statement promised to deliver all students structure for Tinubu's success in the forthcoming polls.
It said, "We have watched over the months on the electioneering proceedings of the country, and after several manifestos from all presidential candidates and due consultation with the PCC Directorate for Grassroots Mobilisation, Orientation and Engagement Southwest led by Otunba Titi Tomori-Ponle, we hereby find Asiwaju Bola Ahmed Tinubu worthy to be the next President of Nigeria."
However, Olatunji in his reaction to the southwest of the association said the cause of the conflict is because the Deputy Zonal Coordinator and the Public Relations Officer are at loggerheads over the two politicians and have reportedly endorsed different parties and politicians.
He submitted that all the national leaders and other zonal leaders of the association in the southwest are not aware of the self-endorsement of these two politicians.
Olatunji, who said the so-called 'kangaroo' endorsement came to the association as a shock noted that "There are other NANS national leaders and stakeholders in the South West. All these leaders were not aware and the self-endorsement came to all as a shock.
"NANS Zone D and the leaders and stakeholders in the zone have forthwith refuted the kangaroo endorsements and assured the students of the South West that they would never be traded for peanuts in exchange for their destinies and hopeful tomorrow.
"NANS is an independent body and it is bigger than any individual student at all times. It would therefore be inappropriate for an individual student or student leader to endorse anyone on the behalf of millions of South West students. The endorsement hence does not hold water and it has been considered as a deceit of the highest order because the said leaders proclaiming the endorsement do not, as student leaders, have the outright authority and power to do so."