2023: Coward, You've Finish Your Political Career' – Wike Slammed Over Failure To Name Preferred Candidate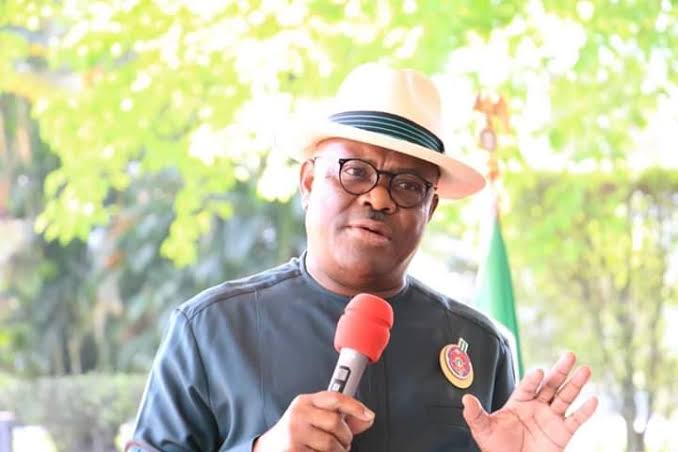 A Chieftain of the All Progressives Congress (APC) Eze Chukwuemeka, has slammed the Rivers State Governor, Nyesom Wike, over his failure to publicly name his preferred presidential candidate ahead of the forthcoming election.
Recall that in 2022 Wike threaten to publicly declare his choice of candidate in January 2023 and promised to campaign nationwide for such a candidate.
However, January has passed and the Governor is yet to make his choice public. Instead, Wike said he never told the public the method by which he would make his preferred presidential candidate known.
He noted that Rivers State people are already aware of his choice and the presidential candidate they are voting for.
As Nigerians await Wike's decision and other 5G governors, a chieftain of the APC, Eze Chukwuemeka, in an interview with DAILY POST described the Rivers Governor as a coward and a confused man.
Eze averred that Wike's failure to name his preferred candidate in January has exposed him as lacking vision and capacity to influence the outcome of the 2023 Presidential election.
He said Wike had thought the Peoples Democratic Party (PDP) presidential candidate, Atiku Abubakar, would succumb to his threats adding he has succeeded in finishing his political career.
He said: "Governor Nyesom Wike is a confused fellow. First, I earlier stated that Wike doesn't know the type of politics that Atiku plays and in his ignorance, he thought that Atiku is among those he can undermine but sadly for him, he has succeeded to finish his political career so far in the 2023 general elections.
"To me, Wike is a coward and has no Presidential Candidate to support; he thought that by his threats, Atiku would succumb to his ploys.
"By not naming his preferred candidate by now, he has succeeded in exposing. It is late for him to name or join anybody and if he decides to name any of the presidential candidates, such a candidate is doomed."