Trouble For Adeleke As INEC REC Exposes BVAS Crime Performed During Osun Elections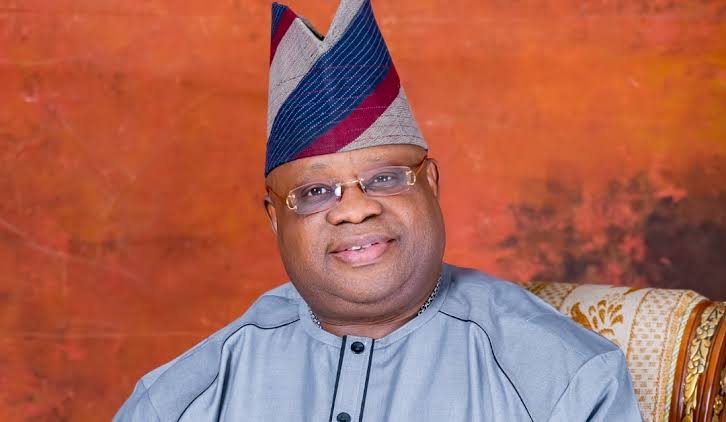 The Independent National Electoral Commission (INEC) has said politicians in connivance with its staff perpetrated over-voting during July 16th, 2022 polls following the judgement by the Osun State Governorship Election Petition Tribunal that sacked Ademola Adeleke as governor of the state.
In the video that surfaced online, the Osun Resident Electoral Commission, Mutiu Agboke on Wednesday, while speaking at the palace of Oluwo of Iwo, Oba Abdulrosheed Akanbi, said that Bimodal Voters Accreditation System(BVAS) helped to reveal overvoting during the Osun elections.
Agboke explained that BVAS helped INEC to expose those who carried out overvoting on the election day during the Osun guber polls.
According to him, "Let me use this opportunity to educate our people that against the conspiracy theory going around in the country that sequel to tribunal judgement in Osun State that BVAS has a problem and is deceitful, this is not correct.
"We did not use BVAS to conduct election, we did not do electronic voting nor was BVAS used to cast votes, BVAS was only used for accreditation and accreditation is meant to identify the certainty of those that came to cast ballot and that is why against the conspiracy theory, it was BVAS that helped INEC to expose those who carried out overvoting on the election day, so it was not the BVAS that created the problem, that should be corrected."
He added that, "Based on that ruling of tribunal, we have identified some inadequacies from the politicians, voters, our staff and our responsibility is to ensure that we cover all these gaps so that the votes of Osun people can speak for them.
"We have warned very strongly that our staff who will not follow the guidelines shall go to jail and we are serious about it. Anybody that wants to come to polling unit…people were able to do overvoting, people deliberately bypass the BVAS.
"The politicians in connivance with our staff deliberately bypassed the BVAS, it was this BVAS that exposed overvoting during Osun Election.
So with this judgement of tribunal we have known how overvoting can happen, we are going to beam our searchlight on those staff and I can assure you that all of us should own the process together. This is the way we can correct these anomalies."