Tinubu: Buhari, APC Govt Did Not Construct A Single Road In Akwa Ibom – Gov Emmanuel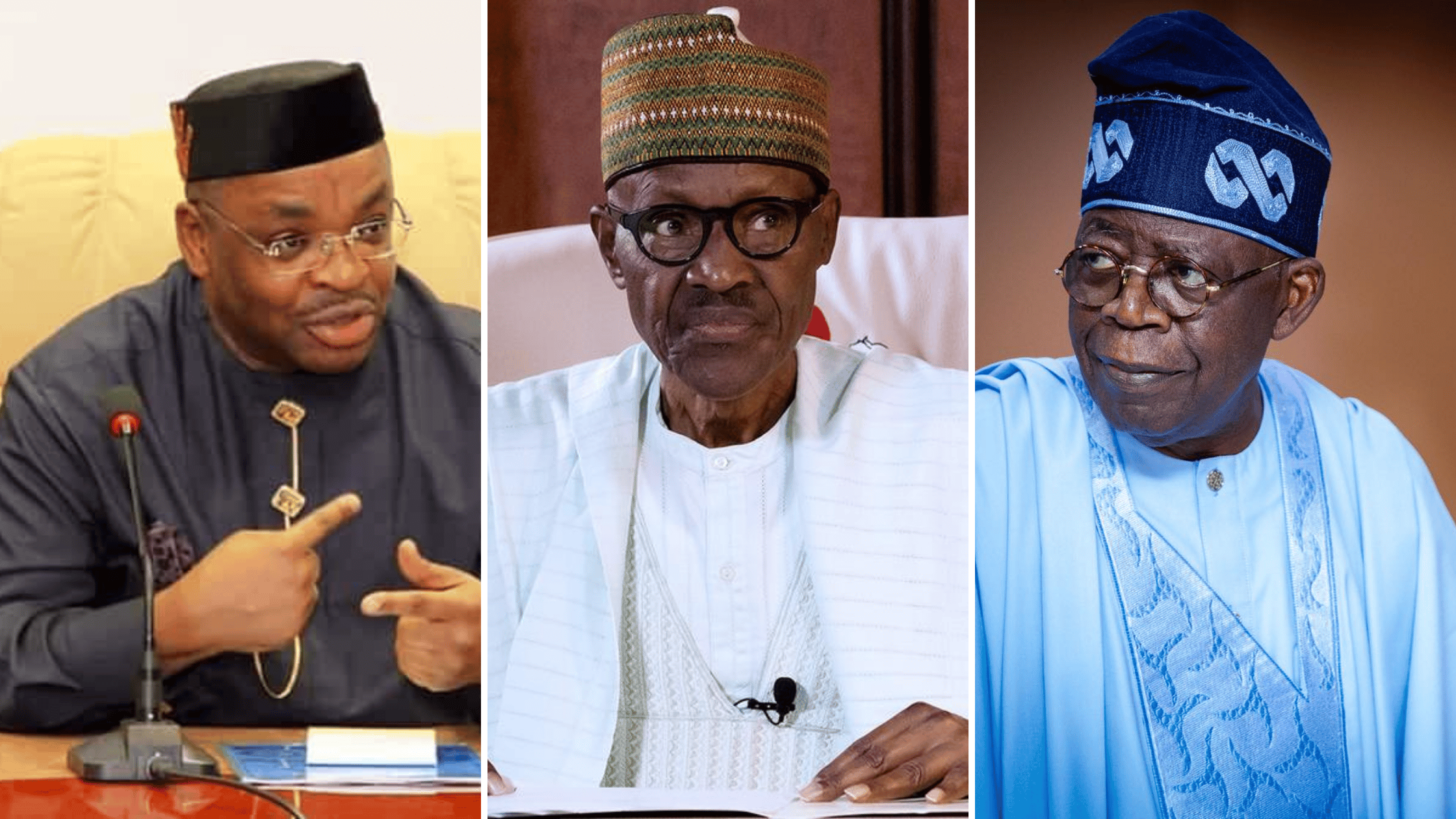 Akwa Ibom State Governor, Udom Emmanuel, has said that his state did not benefit even a single kilometre road from the All Progressives Congress (APC) administration led by President Muhammadu Buhari.
The Peoples Democratic Party (PDP) chieftain said the APC government was cold in response to the state projects, accusing the federal government of causing the delay in the commencement of the seaport project in Akwa Ibom.
Emmanuel berated the APC administration, saying that despite being the highest revenue contributor to the federation account, Akwa Ibom State did not get a single kilometre of road from Buhari's government since he took over power nearly eight years.
Naija News understands that the PDP Governor made the assertion while fuming over a statement earlier by the 2023 presidential candidate of the APC, Bola Tinubu.
Recall that Tinubu was in Uyo, Akwa Ibom's capital city earlier on Monday for his presidential campaign rally. Speaking during the electioneering event, Tinubu 'insulted' the sitting governor, addressing him as a boy.
The former Governor of Lagos State condemned Emmanuel for bringing the presidential candidate of the PDP, Atiku Abubakar, into his state to canvas support for him.
"Akwa Ibom, that Boy was bring were brought Atiku here, was de call himself state Governor, tell him enough is enough! He lives in my backyard in Lagos; if no be say we be one, I would drive him home. You see that mansion he is living in; I would just use lizards, pigeons and scorpions and put them inside," Tinubu said earlier.
Emmanuel, however, said he would prefer to allow peace to reign by ignoring the APC presidential flag-bearer.
He said Tinubu always resorts to abusing and insulting people during campaigns because he has nothing to bring to the table for Nigerians. The PDP Governor asserted that his candidate, Atiku has never spoken ill of any state governor during his campaign rallies like Tinubu go about doing.
Naija News reports that Emmanuel made the statements yesterday at Government House, Uyo while inaugurating newly appointed Permanent Secretaries, Chairmen and Members of Boards and Commissions, and a Transition Committee to ensure the smooth transition of power to the next administration.
Speaking on the event of the day, Governor thanked the newly appointed Permanent Secretaries for accepting the onerous task of service and urged them to see themselves as ambassadors and work towards raising the bar of leadership, which would encourage productivity and promote good working relationships with subordinates in the service.
He said: "This is one thing I promised Akwa Ibom people that appointment of Permanent Secretaries shall be totally on merit and not by mercy, let those that can do the work be given the opportunity. Permanent Secretary is not a promotion, it is an appointment on merit."
Governor Emmanuel reiterated his commitment to enhancing efficiency within Civil Service, noting that during his administration, civil servants have been promoted on yearly basis.
He also assured that before he exited the office, more Permanent Secretaries would be appointed into the service to fill vacant positions left by the ones who retired.