NFF Decorates 29 Referees With FIFA Badges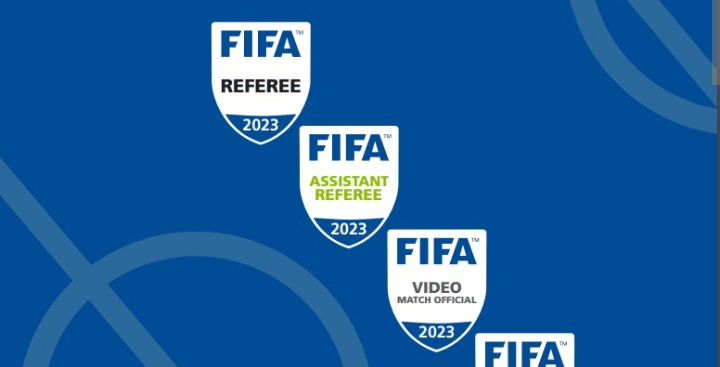 The Nigerian Football Federation (NFF) has issued 29 referees FIFA badges and advised them to do their jobs honorably.
The NFF gave seven officials FIFA assistant referee badges and seven officials referee badges each.
Four officials got FIFA women referees badges, while three officials got FIFA women assistant referees badges.
Additionally, four FIFA referees for futsal and four FIFA referees for beach soccer received their badges.
Muhammed Yakubu and Tijjani Ahmad, two arbitrators who are new to the highest rank, got their FIFA assistant referees badges.
While addressing the officials at the 2023 FIFA Badging Ceremony held at the Conference Hall of the Goal Project in Abuja on Wednesday, the NFF President Ibrahim Gusau asked the country's international referees to uphold their moral commitments.
Sanusi Mohammed, the NFF's general secretary, who represented Gusau at the event asserted that FIFA referees had taken on the role of ambassadors for Nigeria and should conduct themselves in a way that respects the nation's good name.
He said: "They must ensure they do their jobs according to the laid down rules and represent Nigeria well because to whom much is given much is expected.
"Also with the increase in their allowances and indemnities as well as prompt payments directly to them before their matches, it is expected that all these will act as a morale booster for them.
"The NFF has also ordered the match commissioners to ensure that all referees are placed on speakers and recorded at all times during matches."
Below is the list of the 29 officials that got FIFA Badges:
FIFA Referees: Ogabor Joseph; Nurudeen Abubakr; Quadri Adebimpe; Kassim Abdulsalam; Abdullahi Abubakar; Bashir Salihu; Grema Mohammed
FIFA Assistant Referees: Samuel Pwadutakam; Usman Abdulmajeed; Efosa Igudia Celestine; Hope Igho; Tejiri Digbori; Muhammed Yakubu; Tijjani Ahmad
FIFA Beach Soccer Referees: Jelili Ogunmuyiwa; Fawole Olawale; Olayinka Olajide; Rabiu Ahmad
FIFA Futsal Referees: Bello Zuru Alhassan; Musa Dung Davou; Paul Umuago; Uhah Ndubuisi
FIFA Women Referees: Ndidi Patience; Hannah Eliagwu; Olufunmilayo Alaba; Yemisi Akintoye
FIFA Women Assistant Referees: Mfon Friday Akpan; Beauty Kabenda Terah; Abibat Yusuf.