INEC Reveals How Fuel Scarcity May Affect General Election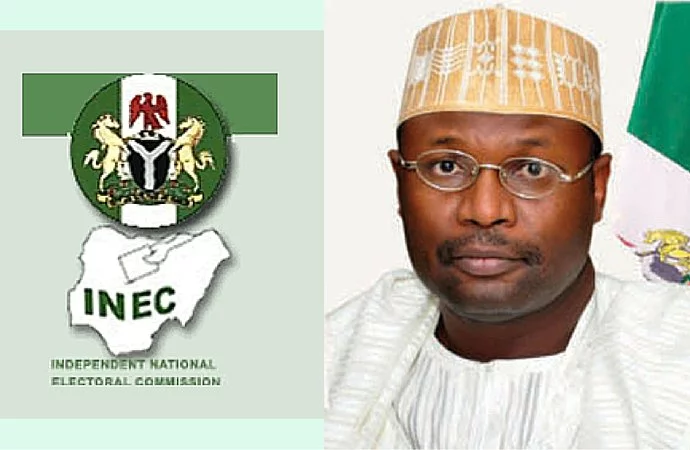 The Independent National Electoral Commission (INEC) has warned that the lingering fuel scarcity in the country might affect logistic arrangements for the general election.
Naija News reports that INEC had scheduled the elections for February 25 and March 11.
The Chairman of INEC, Professor Mahmood Yakubu, revealed the adverse effect of the fuel scarcity on the upcoming election on Tuesday at a consultative meeting with the transport unions such as the Nigerian Association of Road Transport Owners (NARTO), and the National Union of Road Transport Workers (NURTW), amongst others.
Yakubu said: "The commission shares your concern about the fuel situation in the country and its impact on transportation on election day.
"The truth is that our arrangement may be negatively affected by the non-availability of products.
"For this reason, the commission will this afternoon meet the Nigerian National Petroleum Company (NNPC) Limited to look into ways to ameliorate this situation."
The Independent National Electoral Commission (INEC) has called on registered voters nationwide to endeavour to participate in the forthcoming mock accreditation exercise slated for Saturday, 4 February.
According to the commission, it is advisable that registered voters in the 436 designated Polling Units (PUs) nationwide come out to partake in the exercise with the Bimodal Voter Accreditation System (BVAS) ahead of the election proper.
Naija News reports that the call was made in Abuja by the commission's Chairman, Prof. Mahmood Yakubu, on Monday when he received a delegation of the International Foundation for Electoral Systems (IFES), led by its president, Mr Anthony Banbury.
The INEC boss said the will of Nigerians would prevail, as the commission is committed to conducting free, fair and credible elections.
Yakubu explained that "One of the things that we have decided to do is to ensure that we test run the device by conducting a mock accreditation exercise. We have announced that this exercise is going to happen on Saturday, February 4, meaning it is going to happen this weekend.
"So once again, I seize the opportunity of this visit to appeal to Nigerians to please go to the designated polling units. We have 436 of them, 12 PUs in each state of the federation and four in the FCT so they can test-run this device.
"In the unlikely event of challenges, we have time between the conclusion of the exercise and the general elections to respond to the challenges. But we are very happy with the functionality of the machines so far, particularly the tests carried out on the number of machines received in preparation for the general elections."