IMF Predicts Fall In Nigeria's Economic Growth, FG Targets Otherwise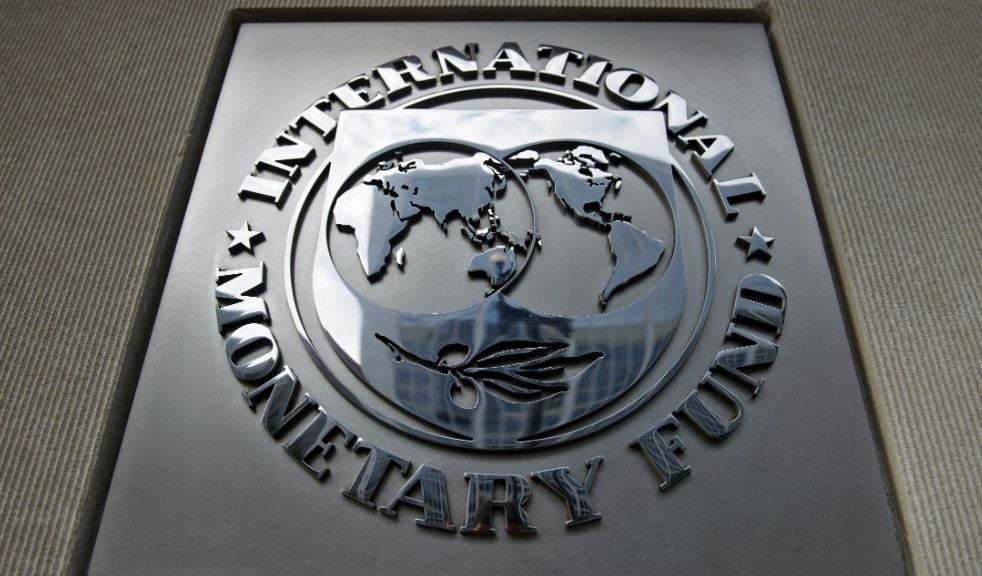 The International Monetary Fund (IMF) has predicted a fall in the country's economic growth to 2.9 % in 2024 from 3.2% in 2023.
The global money lender in its World Economic Outlook Update (January 2023) report revealed that Nigeria would have a shrink in economic growth by 0.3%.
According to the report, the country is however expected to grow from 3.0% in 2022 to 3.2% in 2023 because of certain measures put in place to tackle the issue of insecurity in its oil sector.
Naija News gathered that the report's projection about this year's 3.2% growth is an upgrade from the lender's previous 3.0 growth projection for the year in its October outlook report.
It further explained that growth across sub-Saharan Africa would moderate at 3.8% in 2023 amid the prolonged fallout from the COVID-19 pandemic.
The IMF's report states that "In sub-Saharan Africa, growth is projected to remain moderate at 3.8% in 2023 amid prolonged fallout from the COVID-19 pandemic, although with a modest upward revision since October, before picking up to 4.1 % in 2024.
"The small upward revision for 2023 (0.1 percentage point) reflects Nigeria's rising growth in 2023 due to measures to address insecurity issues in the oil sector. In South Africa, by contrast, after a COVID-19 reopening rebound in 2022, projected growth more than halves in 2023, to 1.2% reflecting weaker external demand, power shortages, and structural constraints.
"Economic growth proved surprisingly resilient in the third quarter of last year, with strong labour markets, robust household consumption and business investment, and better-than-expected adaptation to the energy crisis in Europe.
"Inflation, too, showed improvement, with overall measures now decreasing in most countries—even if core inflation, which excludes more volatile energy and food prices, has yet to peak in many countries.
"Elsewhere, China's sudden re-opening paves the way for a rapid rebound in activity. And global financial conditions have improved as inflation pressures started to abate. This, and a weakening of the US dollar from its November high, provided some modest relief to emerging and developing countries."
The IMF said growth is forecasted to slow from 3.4 %in 2022 to 2.9% in 2023, then rebound to 3.1% in 2024, due to the global fight against inflation and Russia's war in Ukraine weighing on activity.
The global lender also forecasted that the tightening of monetary policy is beginning to cool demand and inflation, but its full impact is unlikely to be realised before 2024.
It added that about 84 % of countries are expected to have lower headline inflation in 2023 with global inflation set to fall from 8.8% in 2022 to 6.6 % in 2023 and 4.3% in 2024.
However, Naija News understands that the federal government through the Minister of Finance, Budget and National Planning, Zainab Ahmed has an entirely different target despite the IMF's prediction.
Ahmed as learnt while speaking with Bloomberg TV at the World Economic Forum in Davos, Switzerland said the federal government is targeting an economic growth rate of 3.5%.
She noted that the performance of the non-oil sector and the rebound of the oil sector would drive growth in 2023, considering some of the fights waged against the menace of oil theft.
The minister remarked that "Well for 2023 we are looking at a growth of 3.5 per cent and we are looking at closing 2022 to around the same number as well. We are still waiting for our last quarter report to come out.
"Growth has slowed down a bit in the third quarter of 2022, and therefore we have had to moderate our year projections to reflect that decline. What will drive 2023 forward is the increase in revenue from the non-oil sector and also the beginning of the pickup of revenue from the oil sector itself.
"I am sure you know that we've had some problems regarding production but the production has picked up and it looks good to reach the number that we put in the budget. Our target for 2023 is 1.6 million barrels per day. We can comfortably achieve that. We are about 1.25 million, 1.3 million now average off. We should be able to reach that, and hopefully, we surpass that as well with the measure that has been put in place."