Fani Kayode, Ex-Wife, Precious Celebrate Son On 7th Birthday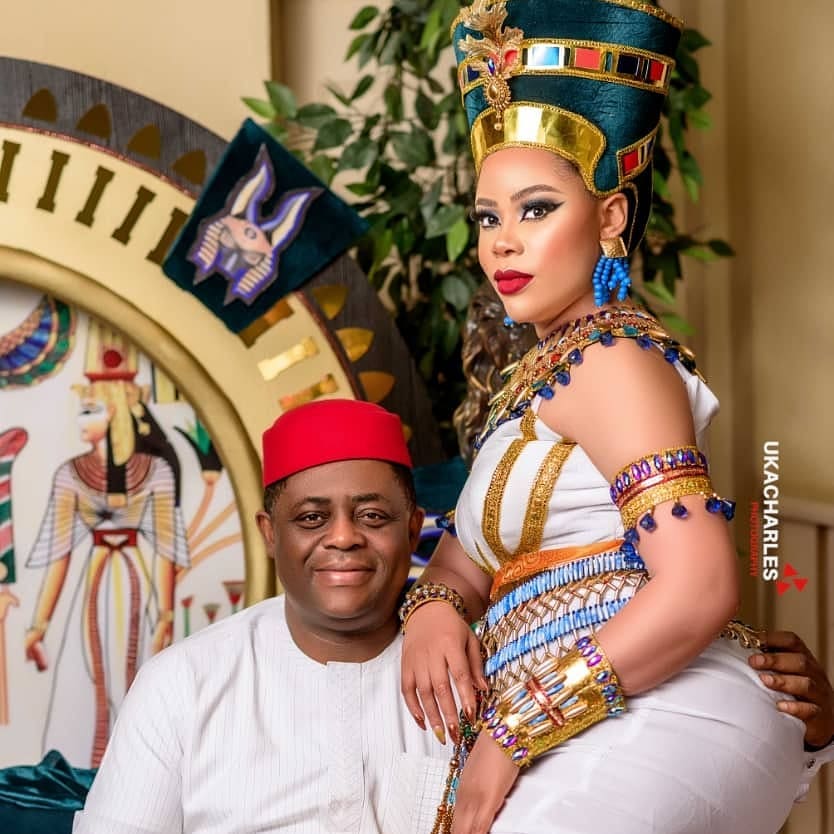 A former minister of aviation, Femi Fani-Kayode and his ex-wife, Precious Chikwendu have celebrated the seventh birthday of Aragon, the first son they had together.
The duo celebrated the boy in separate Instagram posts.
Taking to his Instagram, the All Progressives Congress (APC) chieftain wrote: "Happy birthday to my handsome son Aragorn. I love you so much and I am so proud of you. I thank God for your life now and always. God bless you and many more happy and blessed years to come for you.
"You shall live long and prosper in joy, good health, peace and wealth and the Lord shall watch over you for good and not for evil both night and day. Have a great day son."
Ms Chikwendu, who also gave birth to a set of triplets for Fani-Kayode, also penned down heartwarming words for her son.
Her post reads: "I can't stop gushing over you my Lotanna. From your very first kick till now, you remain adorable and everything sweet. You obviously are tired of my lousy screams of admiration and hype.
"Happy you know I am your biggest fan and the one who will go the ends of this earth to keep you focused, happy and growing in God's grace.
"I accepted that responsibility with my full chest and since then I grew superpowers, thanks to you making me a mom. I am proud of you, your strength, your heavy intelligence amazes me."