Broadband Is 100% In Nigeria, Can Be Accessed Everywhere – Buhari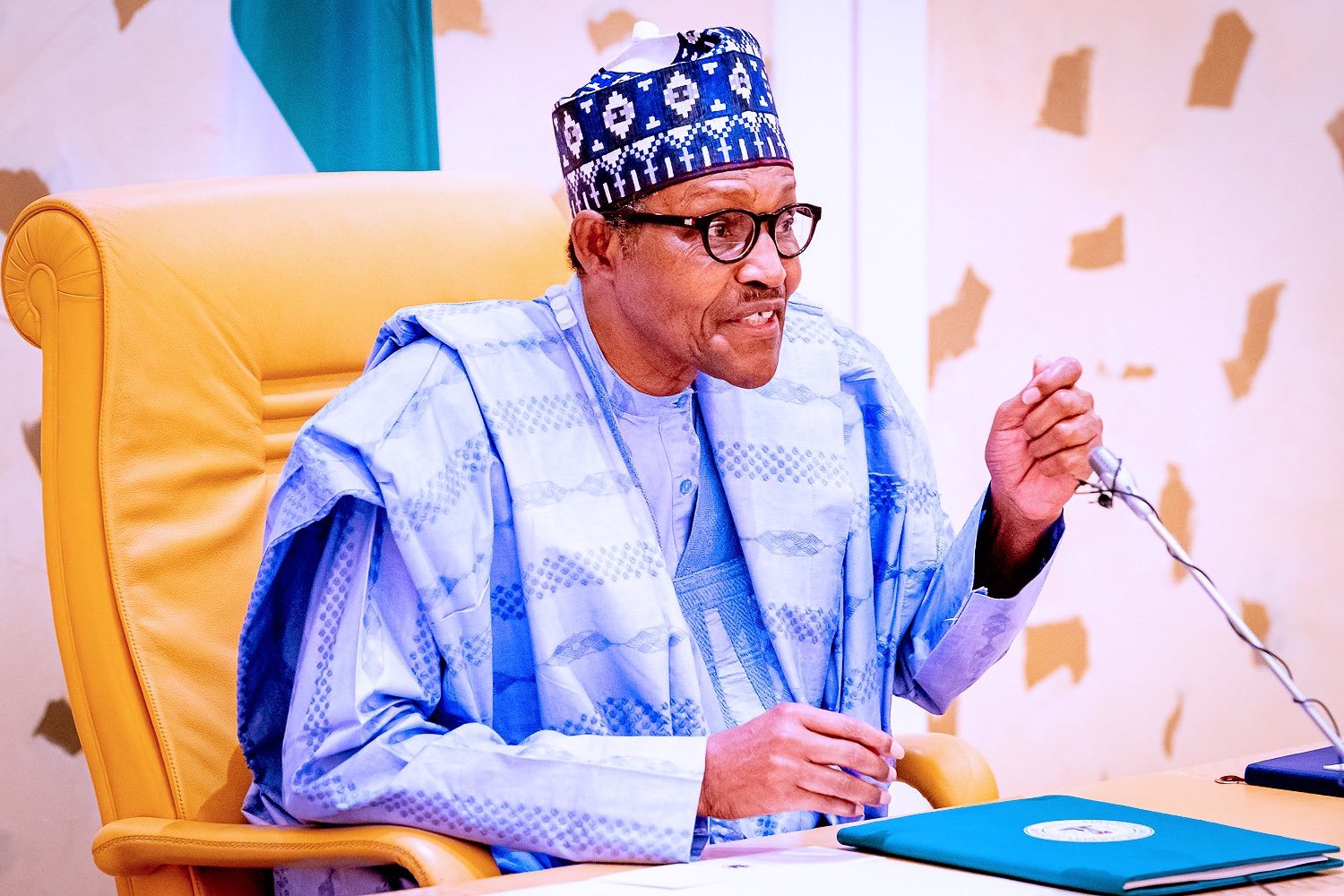 President Muhammadu Buhari boasted on Wednesday that broadband can now be accessed everywhere across Nigeria.
The Nigerian leader said claims that the country has recorded 43% in broadband penetration were false, describing the update as obsolete.
Buhari maintained that there was currently 100 per cent broadband penetration in Nigeria, negating the common belief of some persons.
Naija News understands that Buhari disclosed this at the maiden Digital Economy Conference of the Nigerian Association of Chambers of Commerce, Industry, Mines and Agriculture (NACCIMA), held at the Abuja Chamber of Commerce and Industry complex.
Speaking through the Minister of Communication and Digital Economy, Isah Patami, the President said: "One of the most richest persons in the world announced that Nigeria, out of the 54 African countries, has outstanding broadband penetration. As I speak to you today, the broadband penetration in Nigeria is 100 percent."
According to him, from 23 per cent coverage in 2019, the Federal Government had increased the broadband penetration by 77 per cent to 100 percent in 2023.
"As of today, broadband can be accessed everywhere in the country, whether in the urban area, rural area or desert. We are the first African country to attain this and the only one so far," the President stated.
Speaking further, the Nigerian leader revealed that the communication ministry's quarterly revenue had grown considerably, adding that it has moved from generating N51bn in three months to N408bn in three months.
Earlier, the National President of NACCIMA, John Udeagbala, said the conference was put together to promote the technology ecosystem, establish the potential of the digital economy for job creation, and identify opportunities in Nigeria's tech industry.