2023 Elections: Do Not Vote Along Ethnicity, Religion – Kwankwaso Tells Nigerians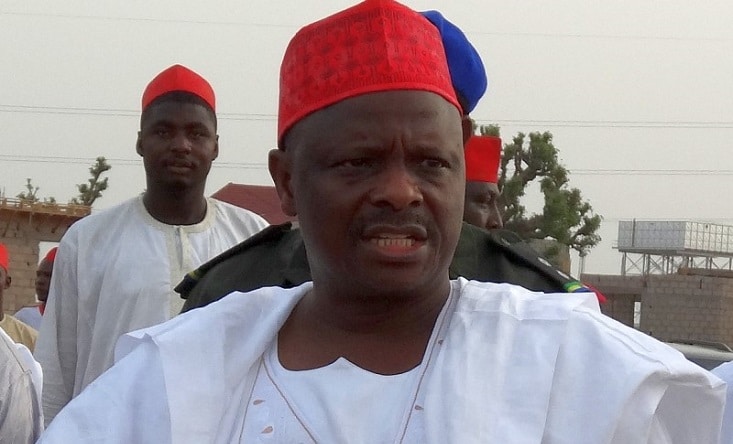 On Wednesday, the presidential candidate of the New Nigeria Peoples Party (NNPP), Rabiu Musa Kwankwaso, admonished Nigerians not to play politics of religion or ethnicity in the forthcoming 2023 general elections.
The former Governor of Kano State made the call today at his parley with the South West Development Stakeholders Forum in Ibadan, Oyo State, Naija News reports.
Kwankwaso, who expressed confidence in defeating his counterparts from other parties at the poll, said Nigerians urged Nigerians to vote for candidates with the capacity and not candidates playing the ethnic card.
He "Nigerians should not play politics of ethnicity and religion, vote only credible and competent leaders.
"Some people don't even understand the realities on the ground today. Every Nigerian is looking for a way out. Nobody is waiting for a neighbour or any leader to say this is the way.
"Any party or candidate that comes out in the face of ethnicity or with the issue of religion, that party or candidate at the national level has failed in the election even before it starts."
Meanwhile, the presidential candidate of the Labour Party (LP), Peter Obi, has dismissed reports of any discussion with the Peoples Democratic Party (PDP) candidate, Atiku Abubakar, over a possible alliance.
Naija News reports that Atiku during an interview with BBC Hausa earlier, stated that he is in talks with the Obi, adding that it was possible that he (Obi) may step down his presidential ambition for him.
The former Vice President had stated that he doesn't see the presidential candidate of the NNPP, Kwankwaso and Obi, as a threat to his ambition.
"Although I see no threat in any of them, we are in talks, and the discussion might yield a positive result that will see one of them coming," Atiku told the interviewer.
However, speaking for Peter Obi on Wednesday, the Obi-Datti campaign organisation spokesperson, Yunusa Tanko, said those making the alliance claim are just trying to exploit Obi's popularity.
He told The PUNCH that "As of yesterday before we left Numan, there was nothing of such nature. We are busy with campaigns. We are not aware of anything like an alliance.
"I think somebody is just trying to cash out on the Obi-Datti ticket. We are right now campaigning in Sokoto and we will be in Zamfara."