Organ Harvesting: Daughter Absent As Ike Ekweremadu, Wife Appears In Court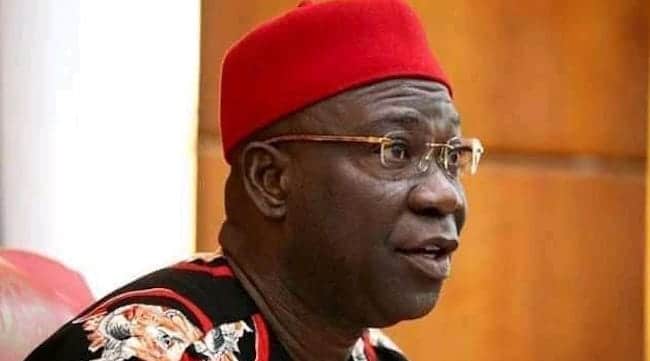 Former deputy senate president Ike Ekweremadu and his wife, Beatrice appeared in a London court on Tuesday for trial over alleged organ harvesting, but his accused daughter was unable to attend as she is in hospital.
Naija News reports that Ekweremadu is being tried over the organ harvesting case involving the supposed kidney donor, David Nwamini Ukpo.
Ekweremadu and his wife, Beatrice, were arrested by UK authorities, accusing them of trafficking a minor to the UK to harvest his kidney.
Prosecutors said the defendants allegedly planned to have a kidney removed from the man so that it could be given to Sonia, their own daughter.
She was unable to attend court as she is currently in hospital with an unspecified condition.
Her defense team had also submitted a psychological report, claiming she is not fit to stand trial.
The court adjourned soon after convening in order for prosecutors to read the report.
The accuser is said to have raised the alarm after refusing to consent to the procedure, following preliminary tests at a north London hospital.
Beatrice, dressed all in black, sat next to her husband in the dock during the brief session on Tuesday morning.
Supporters and protesters both gathered around the London court ahead of Tuesday's hearing.
"I mean, this case is unbelievable," said protester Citizen Gbola.
"Where else in the world would you have a deputy senate president — who is still a serving senator, he's still getting his regular wage?"