'I Will Reply You One Day' – Udom Emmanuel Fires Tinubu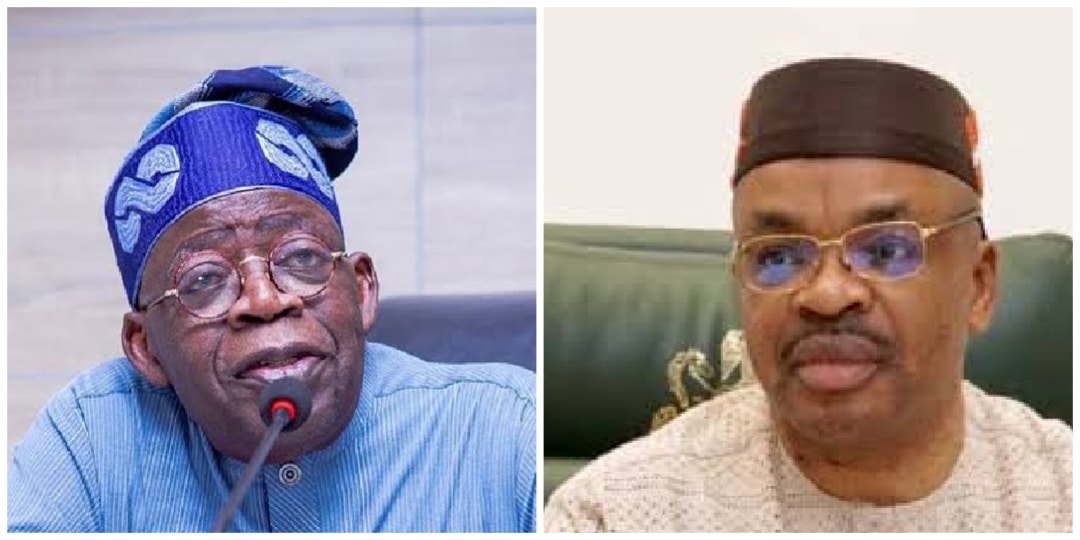 The Governor of Akwa Ibom State, Udom Emmanuel has condemned the presidential candidate of the All Progressives Congress (APC), Bola Tinubu over his comment during the APC presidential campaign on Monday.
Emmanuel in his reaction to Tinubu's statement at the rally, said he won't join issues with Tinubu, but rather focus on installing good governance to rescue Nigeria.
The Peoples Democratic Party (PDP) Governor said if someone had insulted Tinubu in Lagos State or his state of the indigene, they won't have returned home safely.
He, however, noted that he is not like that, adding that he provided Tinubu with government facilities, security and several things and he was still insulted.
Emmanuel said Tinubu does not have anything to bring to the table for Nigerians, hence his decision to abuse people instead of issue-based campaigns.
Naija News recalls that Tinubu during his campaign on Monday said, "Akwa Ibom, that Boy was bring were brought Atiku here, was de call himself state Governor, tell him enough is enough! He lives in my backyard in Lagos, If no be say we be one I would drive him home. You see that mansion he is living, I would just use lizards, pigeons and scorpions  and put them inside."
Emmanuel in his reaction further stated that he would prefer to allow peace to reign by ignoring Tinubu.
Speaking during the inauguration of newly appointed Permanent Secretaries and Government, Chairmen and Members of Boards and Commissions, as well as a Transition Committee to ensure the smooth transition of power to the next administration in Government House, Uyo, he said, for the country to remain at peace, he won't respond to Tinubu.
Emmanuel who is the Chairman of the PDP presidential campaign further stated, "I also go to other states, and if you watch our campaigns, my principal (Atiku Abubakar) has never spoken about any Governor, he has never spoken openly about Asiwaju before."
He noted that Tinubu after gaining free access in the state ended up insulting the integrity of over 7.9 million Akwa Ibom people.
The Akwa Ibom State Governor added that nobody from his state can go to Lagos to insult Tinubu and be allowed to safely return.
He said, "But here our people at the Stadium including some state governors just laughed and applauded him.
"What makes him think he will govern Nigeria? If I reply to him now, people will call me and say, haba! oga you are not like that. But I will reply to him one day.
"There is nothing like 'emilokan' (it is my turn) here, Nigeria is in God's hands."