Buhari Gives Segun Awolowo New Appointment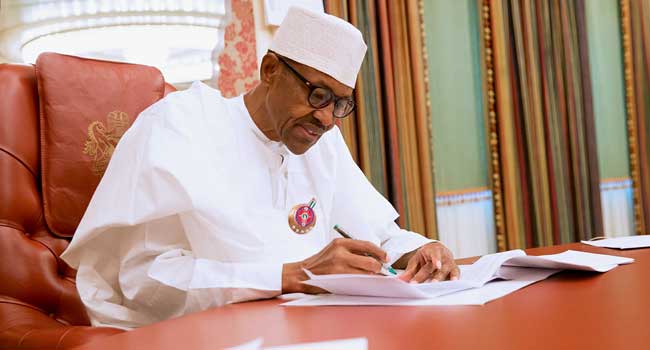 President Muhammadu Buhari has approved the appointment of Olusegun Awolowo as Secretary, National Action Committee on the African Continental Free Trade Area (AfCFTA).
In a statement to newsmen on Tuesday, the President's spokesman, Femi Adesina, said Awolowo's appointment, which is for a tenure of four years, took effect from Dec. 19, 2022.
He stated that, as secretary, Awolowo is expected to provide direction to the national action committee on the AfCFTA for effective coordination of relevant stakeholders toward the attainment of Nigeria's strategic national interest.
Awolowo, a Law graduate from Ogun State University (now Olabisi Onabanjo University), Ago Iwoye, has served as Special Assistant to former Presidents Olusegun Obasanjo and the late Umaru Musa Yar'Adua.
He also worked with the Federal Capital Territory Administration (FCTA), Abuja as Secretary for Social Development and Transport from 2007 to 2011.
Awolowo was the Executive Director/CEO of the Nigerian Export Promotion Council from 2013 to 2022, serving two tenures.