'Atiku Will Release Nnamdi Kanu Immediately He Succeeds Buhari'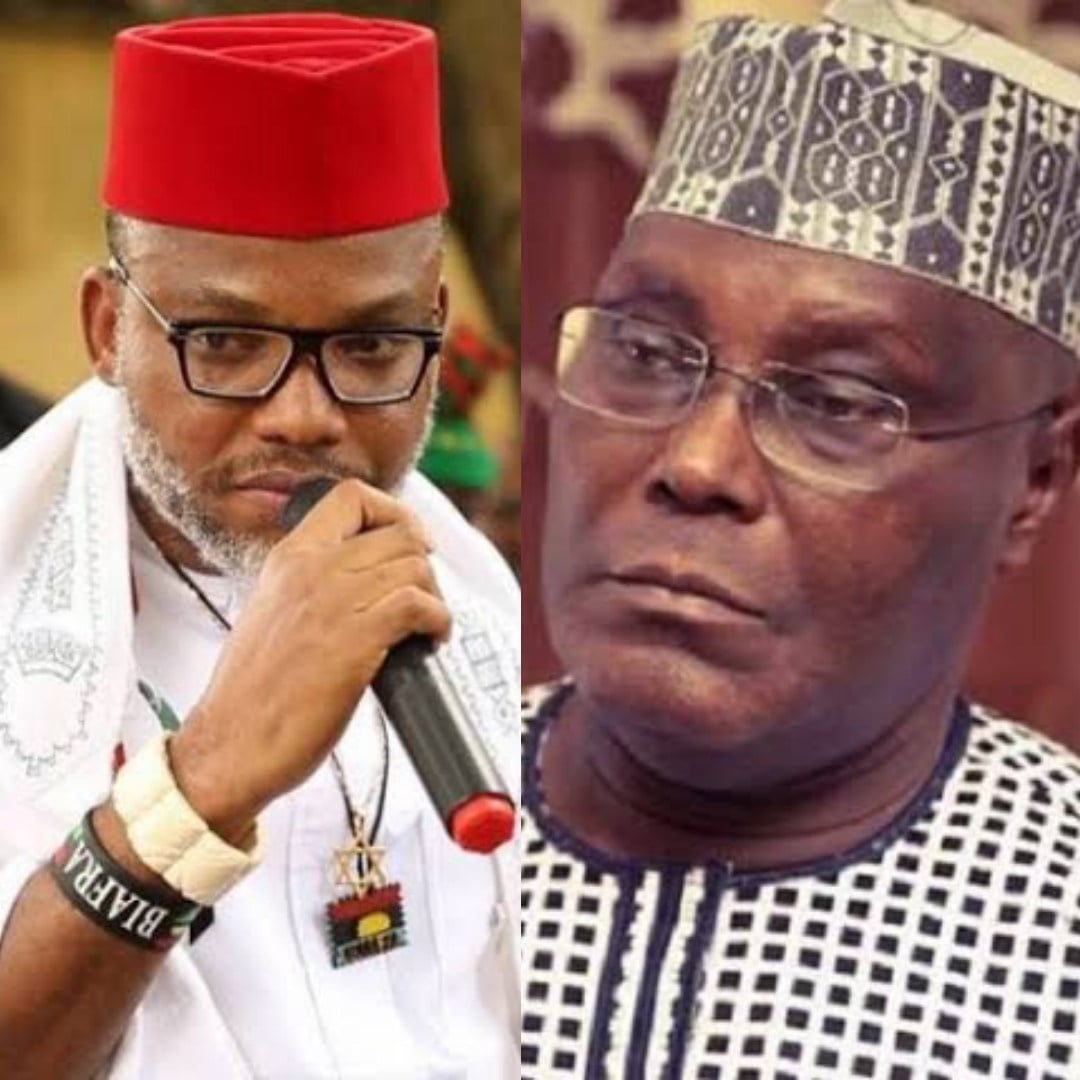 The Presidential Campaign Council (PCC) of the Atiku/Okowa campaign in Anambra State has revealed that former Vice President, Atiku Abubakar, plans to grant detained leader of the Indigenous People of Biafra (IPOB), Nnamdi Kanu, unconditional release if he wins next month's election.
Naija News reports that the pro-Biafra agitator has been in the custody of the Department of State Services (DSS) since June 2021, when he was 'renditioned' to Nigeria from Kenya by the federal government.
Despite various court ordering the Muhammadu Buhari-led Federal Government to release the IPOB leader, the present administration has disobeyed such orders.
Speaking on Monday,  the Anambra State PDP-PCC Director-General, Prof. Obiora Okonkwo, said Atiku would obey the Appeal Court judgment that directed the release of Nnamdi Kanu.
He also disclosed that the PDP presidential candidate would 'instill permanent peace' in parts of the country, especially the Southeast region.
According to him, Atiku is the only candidate with a plan to address the situation in the South-east to the benefit of the region.
Okonkwo called on the people of the Southeast to back Atiku to win the upcoming presidential election.
He said: "I am saying this with every sense of responsibility that Atiku will grant Nnamdi Kanu unconditional release. That is in Atiku's agenda for permanent peace in the South-east. In addition, he will also apply political solution to release all those genuine IPOB agitators in detention without trial.
"Atiku's government will have serious talks with the group and others, with the view to restoring their faith in the country and make them part of the effort for better Nigeria. However, the criminal elements will be dealt with decisively.
"What we are now therefore saying is for this to happen, peace must reign for election in the South-east, and the need for the South Easterners to fall behind PDP."