Atiku/Okowa Campaign Council Reinforces Media Team In Lagos Ahead Of Polls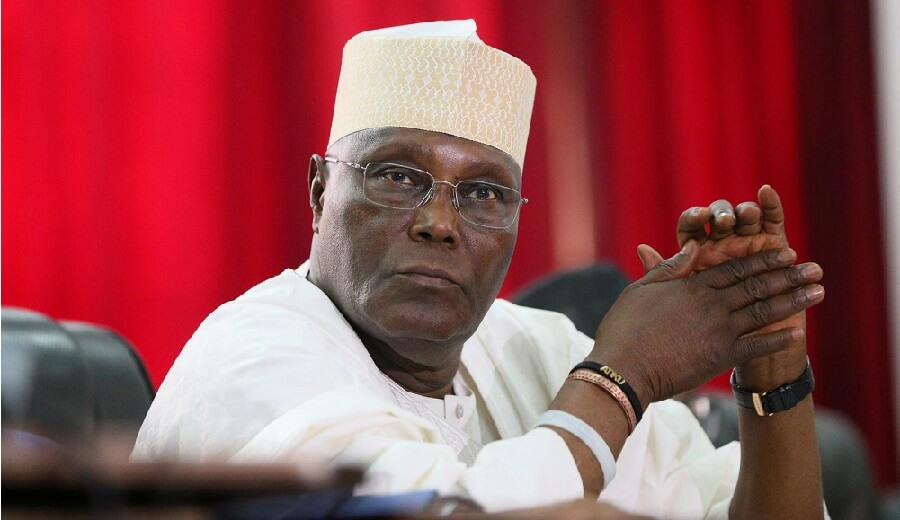 The Atiku/Okowa Presidential Campaign Council, (PCC), in Lagos State, has reinforced its media team ahead of the polls next month.
Naija News reports that the council inaugurated a seven-man Ad-hoc Media and Publicity Committee in Lagos on Monday in other to boost the image of the presidential candidate of the Peoples Democratic Party (PDP), Atiku Abubakar and his running mate, Dr Ifeanyi Okowa in the state.
The Director-General of the Atiku/Okowa PCC for Lagos State, Tolagbe Animashaun, at the inauguration at the Atiku/Okowa Campaign Office in Lagos, said forming the committee became necessary because of further promotion of the PDP flagbearer.
He revealed that the ad hoc committee would be led by a former Lagos PDP Publicity Secretary, Mr Gani Taofik, and his vice would be the party's state Secretary, Mr Jackson Omobiorowo and one Mr Muka Popoola.
Other members of the committee, as stated by Animashaun are Messrs Justice Uhuegbu, Felix Oboagwina, Adeyinka Amosu and Mrs Mojisola Olusoga.
The Lagos DG noted that "The Committee is under the direct supervision of the Directorate of Media and Publicity."
It was gathered that in his response, the Chairman of the ad-hoc committee, Taofik expressed gladness that members of the group were experienced about the task ahead of them, as they have done a similar job in 2015 when PDP won many legislative seats in the state.
Taofik submitted that "These veterans, who are part of the 2015 electoral success of PDP in Lagos where PDP won six House of Representatives seats and eight House of Assembly seats, will not fail the council.
"We want to improve on that. We are not going to be kindergarten about the job. We are going to be serious.
"We will do all we can to represent the image of Alhaji Atiku as a person and the image of the party in Lagos to give us the results that will upset the APC in Lagos.
"The APC should not sleep with their two eyes closed again."
Taofik, who faulted the level of attacks on the party in the state, called for a level playing field for the will of the people to prevail at the forthcoming polls.