2023: Chuba Okadigbo Was My Dear Friend – Tinubu Speaks As He Woos Anambra People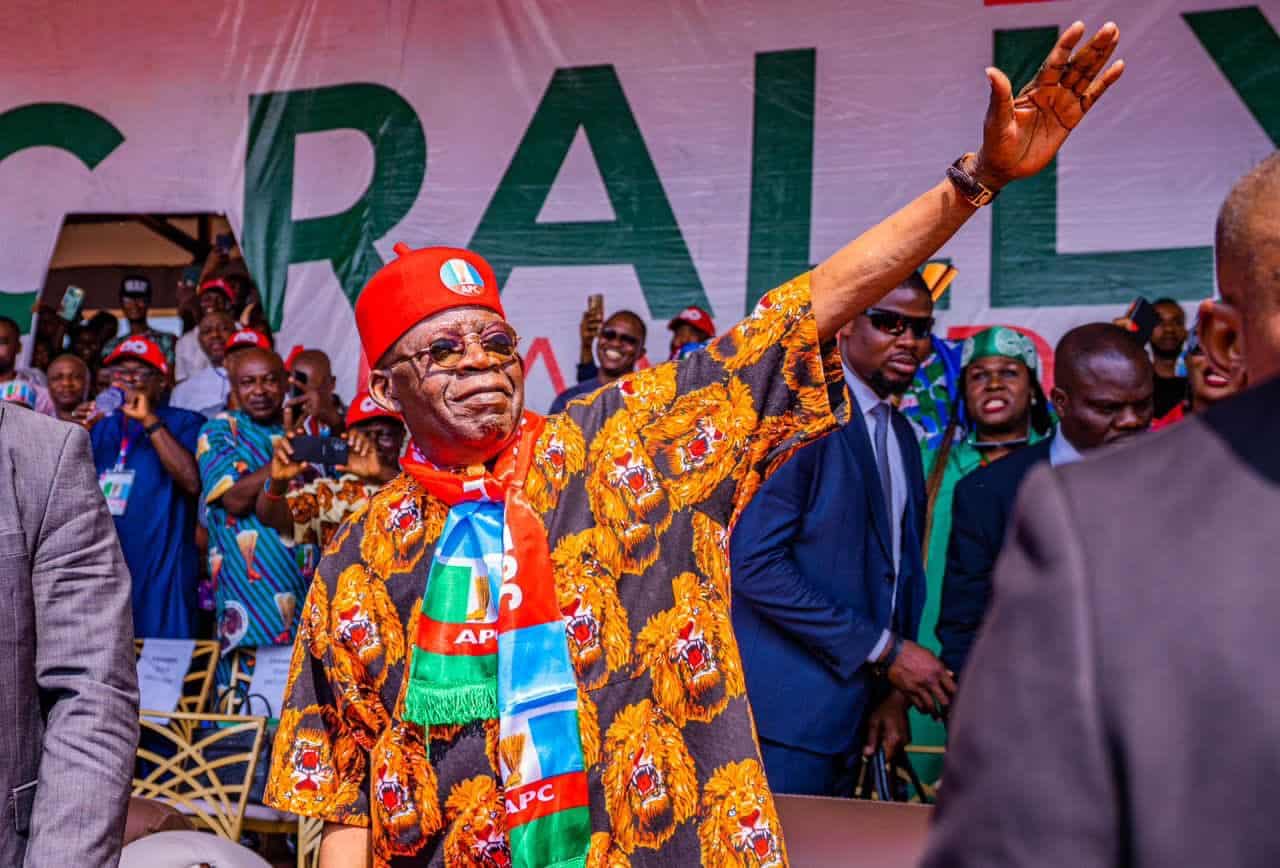 The presidential candidate of the All Progressives Congress (APC), Bola Tinubu on Tuesday appealed to the people of Anambra State to vote for him in the forthcoming election.
He urged them to cast their votes for him just as they did for Charles Soludo during the governorship election in the state.
Tinubu promised that if he becomes president, Soludo will be a part of his advisers who will bring prosperity back to the state and the southeast region.
He also eulogized Governor Soludo, describing him as a brilliant man.
He said: "Soludo your son is not contesting with me or against me. He is a brilliant man, he has the brain, he is a thinker, he knows the way. We will work together. When I become the president, Soludo will be one of those advisers who will bring prosperity back to you. So the way you voted for Soludo is the way you vote for Bola Tinubu."
I'll Respect The Memories Of Okadigbo
Tinubu further promised the people of Anambra that he would promote the things that the late Chuba Okadigbo whom he described as a dear friend stood for during his lifetime and develop the state as well as the southeast region.
The APC candidate said: "You want to make Anambra a highly dependable state right? That is the memory of my dear friend Chuba Okadigbo. That is what we will continue to carry on – the joy of Chuba Okadigbo."
He added; "Youths of Anambra, I'm here today to concretize the promise of development that will promise you restoration and industrialization."