Court Rules On Suit Seeking Buhari's Sack From Office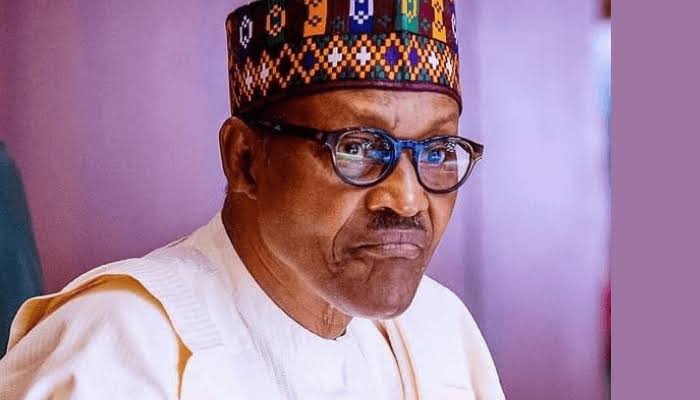 A Federal High Court in Abuja has struck out a suit seeking to sack President Muhammadu Buhari from office.
Naija News understands that a former presidential candidate of Hope Democratic Party (HDP) in the 2019 elections, Chief Ambrose Albert Owuru, had approached the court to challenge Buhari, the presidential candidate of the All Progressives Congress (APC), in the previous election.
In the suit, Owuru prayed the court to declare the presidential seat vacant and swear him in as the authentic winner of that election.
However, following hearings, the suit was on Monday thrown out by Justice Inyang Edem Ekwo on three major grounds.
Parts of the grounds are that the suit constituted a gross abuse of court process, statute barred and was an affront to the supremacy of the Supreme Court of Nigeria.
The presiding judge held that the suit was baseless, frivolous, irritating, and vexatious in its entirety.
Meanwhile, the Federal Government has reacted to the visa ban by the United States of America on some Nigerians undermining democracy.
The Minister of Information and Culture, Lai Mohammed, while responding to various requests from the media concerning the ban explained that any action taken against individuals who undermine democracy is justified.
Naija News reports that Mohammed stated this on Monday at the 20th edition of the PMB Administration Scorecard Series (2015-2023).
He went on to state that no administration since Nigeria's return to democratic rule in 1999 has shown more commitment to the democratic process than the Muhammadu Buhari government.
The Minister said, "No President since 1999 has been as unambiguous as President Muhammadu Buhari, in word and deed, with regards to leaving office after the constitutionally-stipulated two terms.
"Let me be clear, whatever action is taken against anyone who undermines this democracy that has been watered by the blood of many of our patriots is right and justified. For us as a government.
"The President has also given unprecedented support to INEC while also signing into law the Electoral Bill 2022 that Nigerians have hailed as a reason to have confidence in the electoral process."