Police To Spend N64bn On Security During 2023 General Elections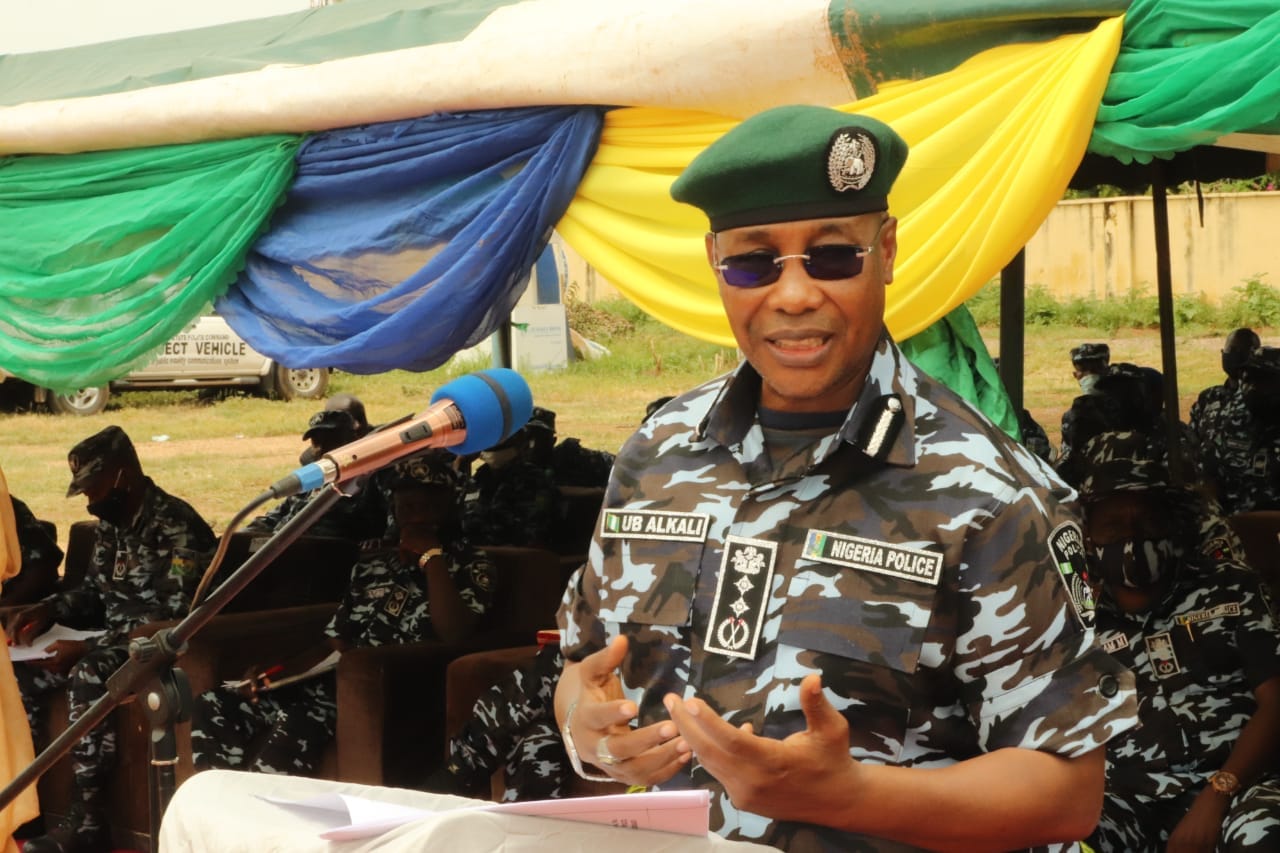 The Nigeria Police Force ahead of the 2023 general elections, has reportedly received the sum of N64bn as an operating fund for security management during and after the polls.
Reports obtained by Naija News revealed that the force headquarters has also dispatched anti-riot weapons, water cannons and Armoured Personnel Carriers (APCs), among others, across the 36 states of the federation, including the Federal Capital Territory, Abuja.
Recall that the 2023 general election commences on February 25th, with the President and Vice President and members of the Senate and House of Representatives polls coming first, while other positions follow in March.
To ensure watertight security during the exercise, information are that all the commands and formations across the country had got their share of the arms and ammunition unveiled by the Inspector-General of Police, Usman Baba, in Abuja last week.
"The HQ has deployed all the anti-riot weapons, water cannons, APCs, and other arms and ammunition in all the 37 commands and police formations in preparation for the elections," a police source who spoke anonymously told The PUNCH.
Another said, "We have got the arms and ammunition, including water cannons, APCs and anti-riot weapons, and we're fully prepared for the election security management. But we can't declare the total number that we got for security reasons."
Naija News understands that the federal government had made provision for N2.98tn in a budget earlier, generally for the police, military, intelligence and paramilitary services as recurrent and capital expenditures for defence and security to tackle insecurity.
This represents 13.4 per cent of the entire N21.83tn budget. The N64bn police operations fund for the elections was contained in the N21.83tn budget approved by the National Assembly and signed into law by President Muhammadu Buhari on Tuesday, January 3, 2023.
Earlier, the Force Headquarters assured Nigerians of maximum security before, during and after the elections.
It also noted that it had continued to deploy adequate personnel to ensure security during political activities, as political parties demand more police presence at campaign venues.
Speaking on behalf of the force earlier, the Force's Public Relations Officer, Olumuyiwa Adejobi, said, "There is no cause for alarm as we have shared a large number of equipment, most especially anti-riot equipment such as APCs, water cannons, tear-smoke, pepper sprays and some nonlethal weapons. But we won't want to be specific about the actual number deployed because we don't want to reveal our strength to the enemies, but every command has got its share, and we are sure that they will be of great help.
"The distribution still continues; in fact, we have just concluded the sharing of kits and accoutrements to all commands dealing with departments at the FHQ, Abuja and Lagos annex. So, our personnel are good to go, and we are still planning to share more as we expect deliveries of additional tools for the general elections."