11 Burnt To Death In Ondo Tragic Road Accident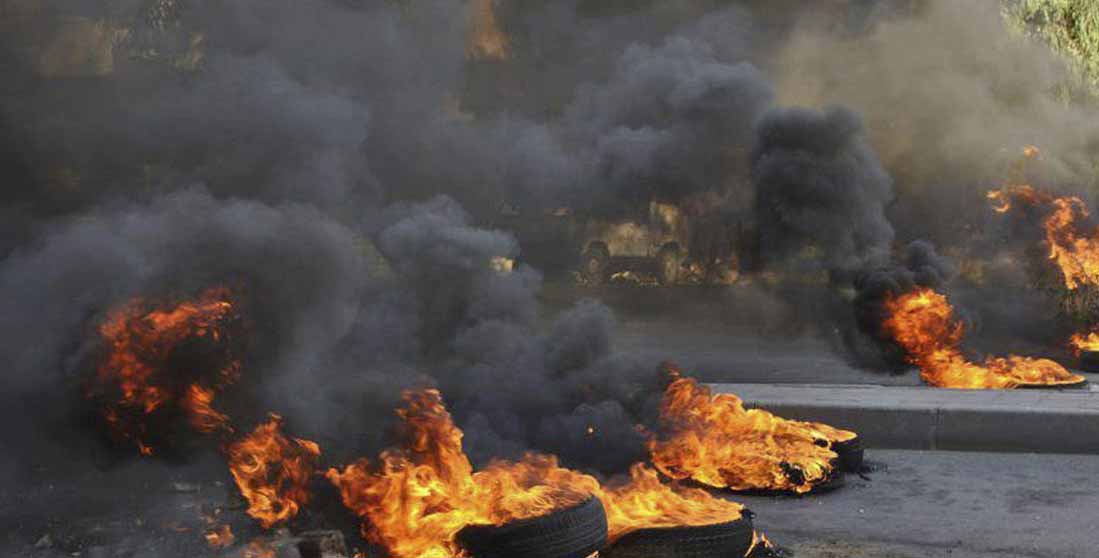 There were mixed reactions on Sunday morning after eleven people were killed in a tragic road accident in Ondo State.
Reports made available to Naija News revealed that the tragic incident happened in Ore town along the Benin-Shagamu Expressway in the Odigbo Local Government Area of the state.
The Ondo Sector Commander of the Federal Road Safety Corps (FRSC), Ezekiel Son'Allah, confirmed the incident to newsmen, noting that the accident involved a Marcopolo bus and a truck.
He revealed that the victims were burnt beyond recognition as the vehicles involved caught fire. The accident reportedly occurred as a result of excessive speeding on the part of the drivers of the vehicles involved.
Meanwhile, a promising young Nigerian footballer, Segun Idowu, has slumped and died in Kogi State.
It was learned that the footballer slumped on the field during one of the ongoing Kogi FA Chairman's Cup matches at the Confluence Stadium, Lokoja, on January 20, 2023.
A statement from the Kogi State Football Association Chairman, Suleiman Isah Umar, described the untimely death of Segun Idowu, who played for Barnet FC before his demise, as shocking and painful.
The Chairman said the deceased was revived and rushed to the hospital but later died, and they cannot question God for the demise.
The statement reads: "We were shocked this morning when we received with a heavy heart the news that Segun, a footballer with Barnet FC, Lokoja, who slumped and fell on the field after a collision with his teammate, has passed away.
"We were on the field when the collision happened. He was revived and quickly rushed to the hospital. Report coming out of the hospital says he was doing fine and we kept praying all along that God almighty should intervene, only to get the sad news that he had given up the ghost.
"The entire football family in Lokoja is absolutely sad by the passing on of the promising talent. It was a simple case of a collision on the field, but Segun had to pass through that path to return to his creator.
"May God repose his soul and comfort his immediate and extended family during this trying period, and we pray not to witness such a moment again."