Your Damage Control Won't Save Tinubu From Defeat – PDP Campaign Fires APC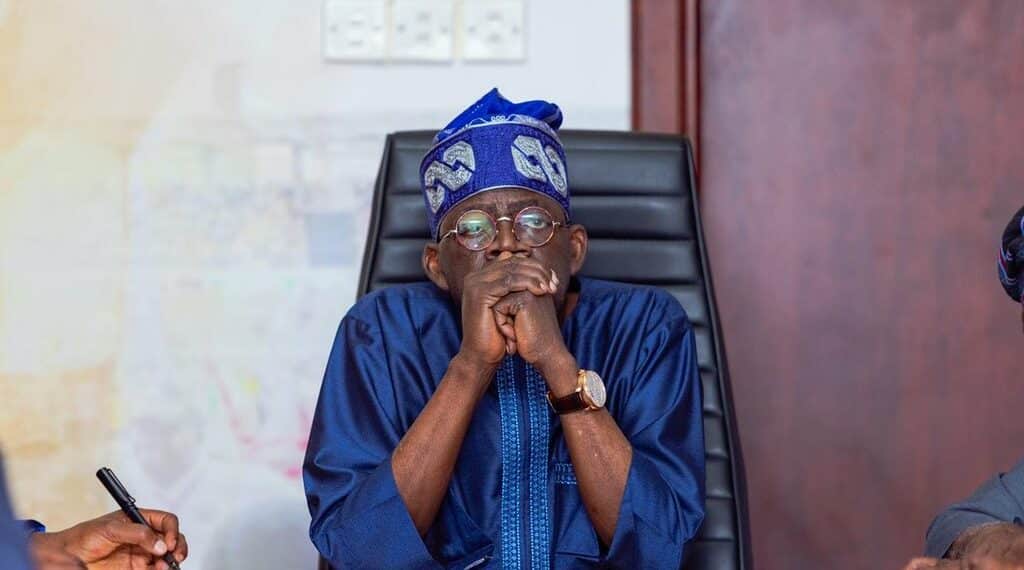 The Peoples Democratic Party (PDP)Presidential Campaign Organisation (PCO) has said attempts at damage control by the All Progressives Congress (APC) Presidential Campaign Council (PCC) for its flagbearer, Bola Tinubu, will not save him from defeat in the forthcoming election.
According to the PDP campaign said the ruling party was seen looking for who to blame after it realized that its flagbearer had lost the presidential election.
Recall that Tinubu had said while speaking at the APC presidential campaign held at the MKO Abiola stadium, Kuto, Abeokuta, Ogun State, on Wednesday said there was a plan to sabotage the coming election through the lingering fuel crisis and the redesign of the naira.
Reacting, the PDP PCO slammed the APC presidential candidate came over his comment, saying that the statement was an indictment on the ruling APC and President Muhammadu Buhari.
However, the Director, Media and Publicity of APC PCC, Bayo Onanuga, dismissed the notion that the comment of the ruling party's candidate was targeted at the regime of President Muhammadu Buhari.
Onanuga, in a statement, said Tinubu was only directing the government's attention to the sabotage being carried out by "some fifth columnists in the system, possibly working in cahoots with the PDP".
But speaking with the Punch, a spokesperson for the PDP PCO, Charles Aniagwu, said the APC campaign council should blame someone else for their failure.
Aniagwu said the damage control by the ruling party would not save Tinubu from his imminent defeat ion February 25.
He said: "Bayo Onanuga should look for someone else to blame.
"Nigerians were the ones who listened to Tinubu. They were the ones who made meaning out of what he said.
"Nobody misunderstood him. It is damage control but it is obvious that because they have lost the election, they are looking for whom to accuse."