Security Agencies Foil Another Attempt On Prison Facility – FG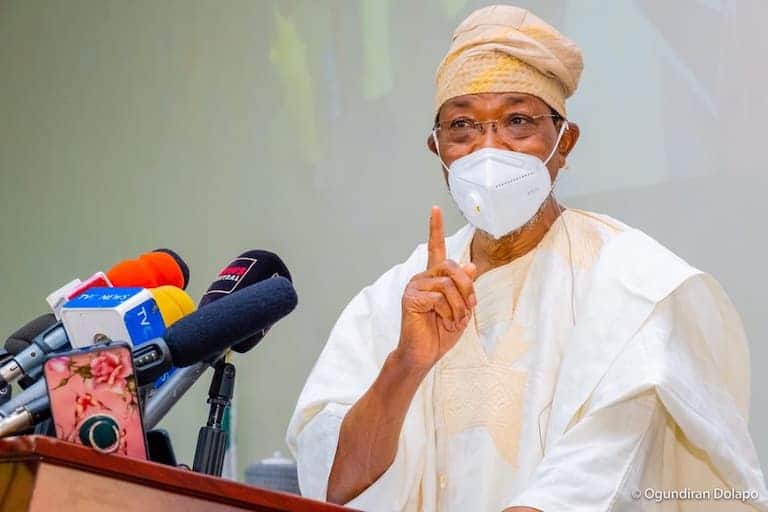 The Muhammadu Buhari-led Federal Government has revealed that a fresh plot to attempt another jailbreak was neutralised by security forces.
Naija News recalls that members of the Islamic State in West Africa Province (ISWAP) had on July 5, 2022, carried out a successful attack on the correctional facility in the Kuje council area of the federal capital territory (FCT).
The deadly attack led to the escape of over 500 prisoners, including Boko Haram suspects,  from the facility.
Speaking on Thursday at a ministerial press briefing in Abuja, the Minister of Interior Rauf Aregbesola revealed that gunmen have carried out further attempts to replicate the Kuje jailbreak but the culprits have been "sent to their maker".
Aregbesola said: "We are doing the best we can to ensure that it will be difficult for anybody to attack our facilities.
"You may not know that some had attempted and we have sent them back to their maker. Just take it, it is no longer game as usual.
"We are equipping our men to — on their own — defend those facilities. And those sister agencies are equally upping their capacity to protect and defend our facilities. And we're improving the design of our facilities to make it almost impregnable."
The former Osun governor admitted that it had been difficult to recapture "many" missing inmates.
He, however, expressed optimism that the escaped prisoners would soon be caught as their biometrics have been registered in the system.
Aregbesola said: "As at today, there's no single inmate of our facilities that is not captured biomedically and that is the best we can do. We're still working on DNA, which is another way of identifying them.
"We have met with all agencies, and institutions that can use the biometrics we have to trace and arrest them. They are doing their best. The most effective agency in capturing them is still the police force. They are doing wonderfully well.
"The technology that we expected will be effective in capturing them is not as effective. Like I would normally tell people, they can only run they cannot hide. If they go out of circulation for now but because they cannot change their biometrics, whenever they come out, they will be exposed and therefore arrested if they have not died.
"There is no international airport that you will go to today that you will not have photographs of all these people. They are on our website, papers carried them, they are on social media platforms."