Ned Nwoko: You Have Lost Votes Because Of Regina – Maduagwu Blows Hot Over $100k Gift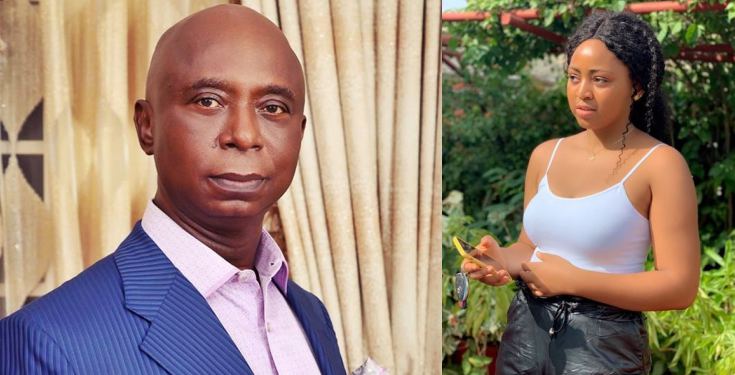 Controversial Nollywood actor, Uche Maduagwu has berated billionaire Ned Nwoko for gifting his wife, Regina Daniels, $100,000 while contesting for a political office.
Naija News recalls that a very excited Regina had taken to her Instagram account to announce that her husband had sent her a 100,000 dollars.
Reacting to Regina's announcement, Maduagwu took to his Instagram account to condemn Ned for spending such an amount on Regina while Delta remains in a deplorable state.
He opined that this act would make the electorates not to vote for him as it shows that he does not really care for the people.
He wrote, "I was so shocked and speechless when I saw a #post allegedly made by my Colleague, Regina, showing Off an alleged 100K Dollars from Oga Ned when #Delta State is one of the most under developed States shows you allegedly indirectly mocking Deltans. How exactly did we get here? Or is this a New form of Political #Campaign method? This is absurdly preposterous to say the very least, especially in an Election season. Dear Regina, this your unnecessary Laughable show Off is giving the #good people of Delta more reasons not to support Oga Ned in 2023, show Off the New ROADS, #Hospitals and #SCHOOLS Oga Ned has constructed for his people as a Politician, not alleged 100K Dollars he allegedly DASH you #asaba #deltastate #2023election #abuja #nollywood #dollars post"