Does Tinubu's House Look Like A Bank? – Mosun Filani Blasts APC Over Bullion Van Comment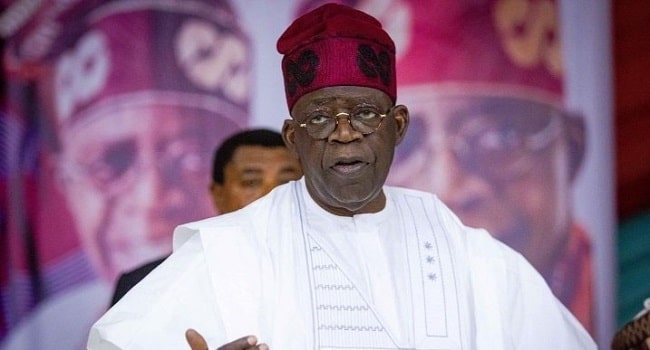 Popular Nollywood actress and politician's wife, Mosun Filani-Oduoye has berated the All Progressives Congress (APC) for claiming that a bullion van that entered the party's presidential candidate, Bola Tinubu's home in 2019 missed its way.
Naija News recalls that the organizing secretary of the APC in Lagos, Ayodele Adewale in a recent interview on Arise TV had claimed that the vehicles which were seen by some individuals entering Tinubu's home missed their intended destination.
He said, "On the matter of the bullion van, I think that matter has been put to rest. There was no money in the bullion van and the bullion van that even came missed the address to have come there.
"The bullion van didn't move on election day. I was in that house that very day. The bullion van missed the address to have come there. It was not invited by Asiwaju or anybody.
"What he said about money being inside the bullion vans was a joke. He said that jokingly"
Reacting to Adewale's statement, Mosun urged Nigerians to vote wisely and not to get deceived by such remarks.
She wrote: "Sebi jeje wa ni ago.
"A bullion truck that if u follow too closely on the highway sef, u go collect, now entered a wrong address! Where exactly was it suppose to go, abi that place look like a bank?
"Why not come to my house instead, sebi na wrong address.
"We are no fools!!!
"Pls vote wisely o, cos na another 4/8 yrs if we don't get it right again.
"We all have the right to vote whom ever we want, but let's do so with our sense not greed.
"I know a lot will buly me for this post, but I won't take it down…. Let ur conscience be the judge.
"May God have mercy upon Nigeria and take control."
"Buttressing her point in another post, Mosun Filani added:
"Aki wi sibe… Ka ku sibe.
If we no talk, dem go talk say we no talk.
If we talk…. Dem go begin bully us up and down say why we talk.
But for dem mind down down, dem know say na true we talk, but Atesunate/Atenuie lofe pawon. Iwo ma dira o…..lku pa e
Wonti je dodo… Enu won ole so ododo mo.
I no kuku campaign for anybody, but for my mind… I know who is actually fit for the job, and am sure we all know…. But na money Dey block ur vision.
Money wey u go collect now and suffer for the next 4/8 yrs.
Don't mind me, just thinking aloud, cos everything kan sumi ni sha ( I'm tired)"