Atiku vs Peter Obi: Nigeria Doesn't Need A Good Man – Chidoka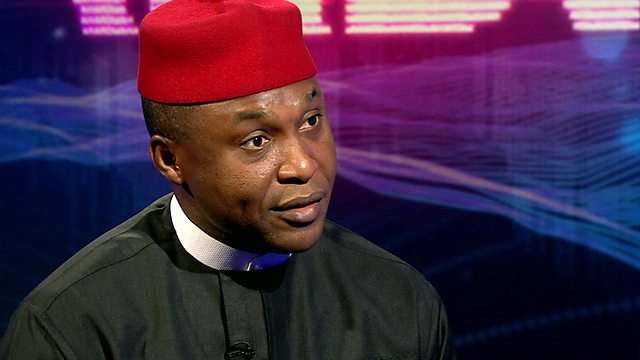 Former Minister of Aviation and chieftain of the Peoples Democratic Party (PDP), Osita Chidoka has stated that Nigeria doesn't need a good man as President.
Naija News reports that the former Aviation Minister stated this on Thursday a virtual national dialogue.
Chidoka's statement was in response to previous comments by a Labour Party, LP, chieftain Valentine Ozigbo.
Ozigbo, Special Adviser to the Labour Party presidential candidate, Peter Obi, on Technology and Strategic Alliances, described his principal as a humble man.
"When it comes to the personality of the candidates, we don't emphasize character. You need someone who is humble, who you can engage.
"You need somebody who is compassionate, who cares about his country, fellow human beings; someone who fears God, who has conscience.
"There are some people who want to be empire on their own. Even as they are today, you cannot even reach them how much more when they become President," Daily Post quoted Ozigbo as saying.
Reacting to Ozigbo's comment, Chidoka stated that Nigerians don't need a good man but someone who can build strong institutions.
According to the former Federal Road Safety Corps (FRSC) Corps Marshal, when you build institutions around an individual, you are bound to have problems.
He said: "The lesson of our past history was that Obasanjo was a strong active leader, and afterwards we had Yar'Adua.
"Yar'Adua was a honest and quiet man, but under whom not much moved because every move was susceptible to conversation and long debate.
"He was a good man, the first man to declare his assets publicly and also made his vice to declare assets publicly.
"The first man to reform the electoral system, acknowledging that the election that brought him to power was not good."
Chidoka maintained that building institutions that will stop the 'business as usual syndrome' is "far more critical than a good man."