Adelele's Sack: Timi Frank Calls On National Judicial Council To Probe The Verdict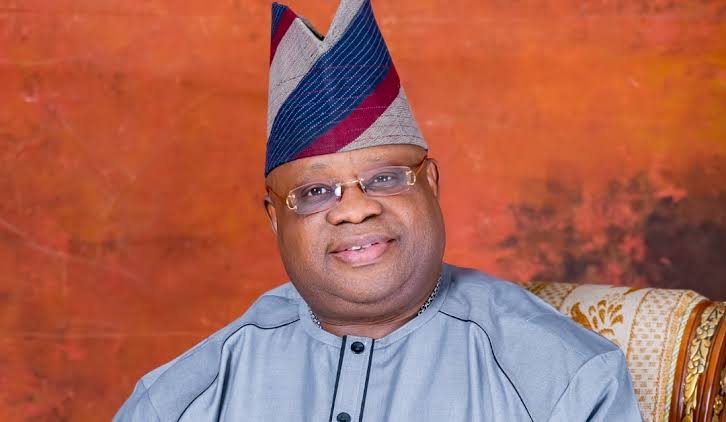 A call has gone out to the National Judicial Council to urgently look into the verdict by the Osun State Governorship Election Petition Tribunal that sacked the state governor, Ademola Adeleke.
Naija News reports that the call was made by a former Deputy National Publicity Secretary of the All Progressives Congress (APC), Timi Frank, on Friday.
Frank was reacting to the verdict of the election tribunal that sacked Adeleke, who was inaugurated in November as governor of Osun State.
He alleged that the majority of judges on the tribunal are highly compromised, the verdict fell short of expectations and does not reflect the will of the majority of the people of Osun who freely elected Adeleke as governor.
He said the National Judicial Council needs to urgently cause a probe of the verdict to return Adeleke's mandate.
Frank in a statement said any tribunal member who is found to have compromised should be penalized.
He also called on the Economic and Financial Crimes Commission (EFCC) to urgently investigate the judges who wrote the majority judgement and prosecute those found to have based their decision on other considerations rather than the true facts canvassed during the hearing of the case.
Frank as well called on the United States of America to place a visa ban on the Osun tribunal judges found to have used their highly exalted position as arbiters to derail and frustrate the growth of democracy in the country.
He commended the judge who wrote the minority judgement for sticking to the truth and siding with the wishes and aspirations of the Osun people that elected Adeleke during the last governorship election.
While appealing to the people of Osun State to maintain calm, Frank said Nigerians will not fold their arms and watch any attempt to use the judiciary to again steal Adeleke's mandate through the backdoor.