2023 Presidency: APC PCC Members Beg Wike, PDP G-5 Govs To Support Tinubu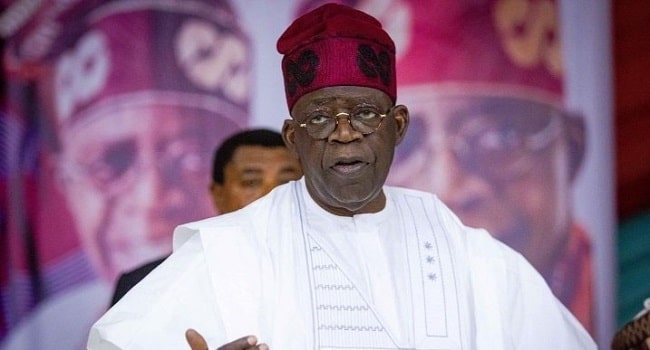 Five aggrieved governors of the Peoples Democratic Party (PDP), popularly known as the G-5, have been begged to support the All Progressives Congress (APC) presidential candidate, Bola Tinubu, in the coming election.
The call was made on Thursday by members of the APC Presiden­tial Campaign Council (PCC) in Riv­ers State, Naija News reports.
Recall that the G-5 governors led by Rivers State Governor, Nyesom Wike, have vowed not to support the presidential candidate of the PDP, Atiku Abubakar, for the February 25th presiden­tial election. The opposition party governors are at loggerheads with the PDP leadership over the chairmanship position of their party.
With the hope that the aggrieved PDP governors would back another candidate, the Rivers APC PCC, while briefing newsmen in Port Har­court yesterday, said the support for Tinubu was imperative to enable the former Governor of Lagos State to replicate his achievements while he was a sitting governor in the Center of Excellence.
Tony Okocha, who spoke on behalf of other members of the APC-PCC in Rivers, said Lagos was like a dungeon before 1999 when Tinubu first became a governor.
Okocha, in his address, lampooned Rivers State APC gover­norship candidate, Pastor To­nye Cole, accusing him of not campaigning for the candidature of Asiwa­ju/Shettima in the state.
He said since the APC in Rivers State has been en­meshed in several disputes, the party's national body should make the upcoming presidential campaign in the state a whole-day event to settle the dispute in the state.
"We request that the leader­ship of APC and PCC in Rivers State should vigorously cam­paign for Asiwaju Tinubu or leave the scene for those who are willingly ready to do so.
"The leadership of APC and PCC in Rivers State should not discriminate against those who are ready and willing to work for the Asiwaju/Shettima presi­dency whether they are full-fledged members of the party or not," the APC chieftain said.