Why We Re-arrested Ex-JAMB, NECO Registrar, Dibu Ojerinde – ICPC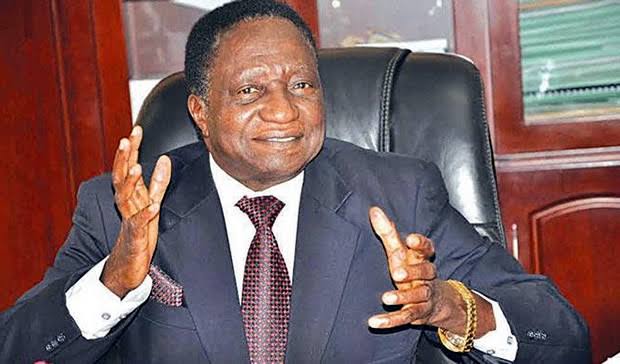 The Independent Corrupt Practices and Other Related Offences Commission (ICPC) has revealed why it re-arrested a former registrar of the Joint Admissions and Matriculation Board (JAMB), Dibu Ojerinde.
Naija News had reported earlier that the anti-corruption commission had re-arrested Ojerinde
An ex-deputy director at JAMB, Jimoh Olabisi on Wednesday had alleged in court that Ojerinde used him to divert federal government funds.
Olabisi who is a witness of the ICPC stated this while speaking at the federal high Court in Abuja.
Ojerinde was arraigned by ICPC on July 6, 2021, on an 18-count charge bordering on alleged misappropriation of funds to the tune of N5.2 billion.
The commission alleged that the former registrar committed multiple frauds while heading JAMB and the National Examination Council (NECO).
In a statement to newsmen on Thursday, ICPC spokesperson, Azuka Ogugua, disclosed that the agency's investigators wants to question the former NECO boss on new evidence uncovered in relation to his ongoing trial over alleged diversion of funds.
According to the ICPC, its operatives uncovered two accounts opened in the names of Trillium Learning Centre Ltd and Sapati International Schools Ltd, into which funds were diverted using fictitious names of students.
The agency said: "The commission had on the 12th December, 2022, invited the former JAMB Registrar for questioning over the new evidence but he wrote through his solicitor requesting 14 days grace to enable him honour the invitation.
"Ojerinde, however, refused to honour the invitation as undertaken by his counsel after the expiration of the 14 days grace on 27th December, 2022.
"In the course of its ongoing investigation, the Commission unearthed new evidence that suggests that Ojerinde is the sole signatory to various bank accounts operated in the name of Trillium Learning Centre Ltd and Sapati International School Ltd.
"Ojerinde reportedly operated those accounts using false identities and forged documents in the names of Joshua Olakulehin Olaniran and Akanbi Lamidi, respectively. He also reportedly used another false identity, Adeniyi Banji, to operate a separate account in the name of Standout Institutes Ltd."
The ICPC disclosed that it recovered the chequebooks of the companies' accounts from Ojerinde, adding that it may likely prosecute the former registrar before a court of competent jurisdiction for offences bothering on forgery of documents, stolen identity, money laundering and concealment of gratification if the new evidence is confirmed.