What Atiku Said During Presidential Rally In Ebonyi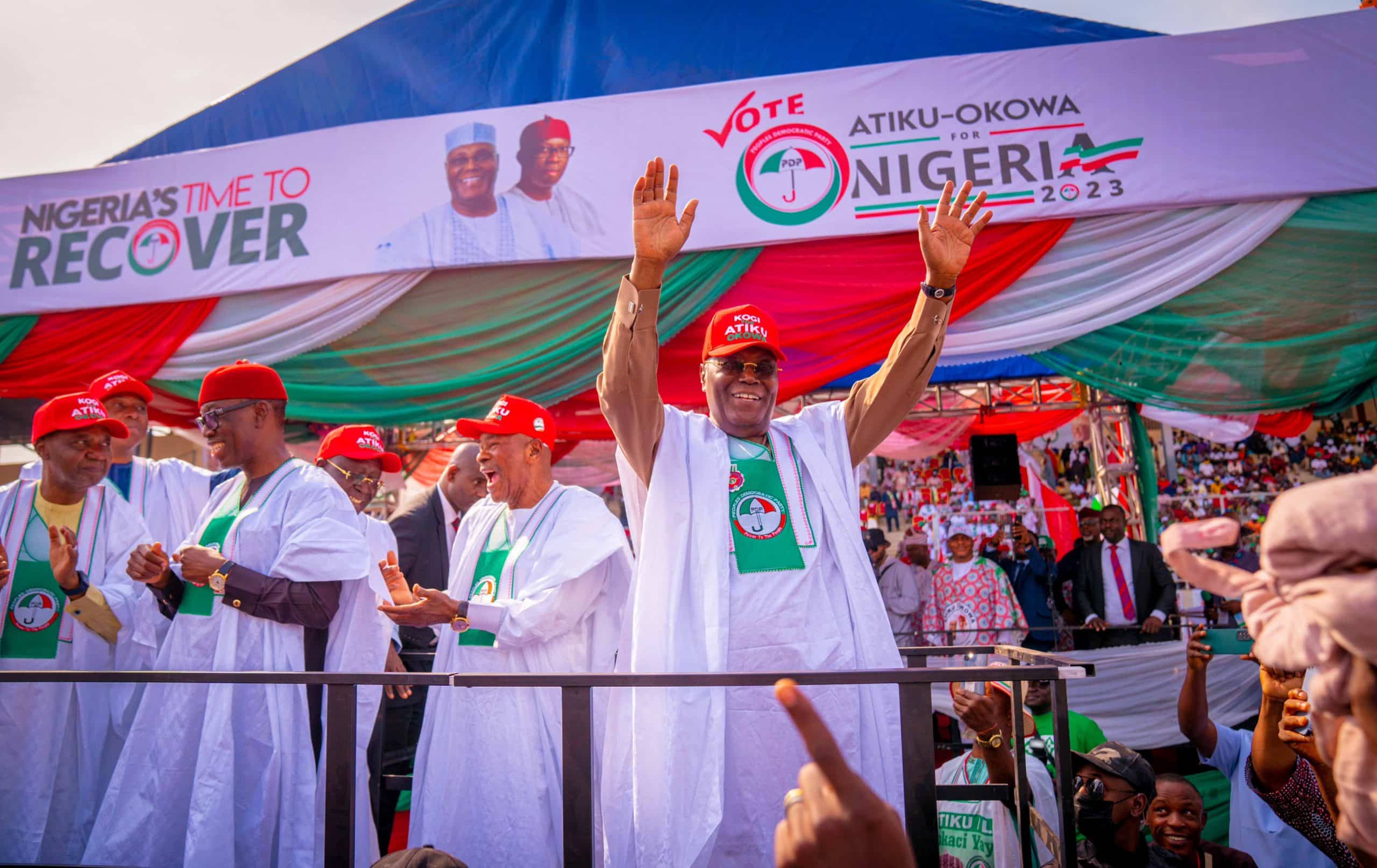 The standard bearer of the Peoples Democratic Party (PDP), Atiku Abubakar, has reiterated his commitment to devolution of powers and resource control if he is selected President in the February 25 election.
Atiku also promised that if elected, his administration will be driven largely by women and youths and will ensure that the physically challenged persons are well taken care of.
He made the commitment while addressing a crowd of party supporters during the PDP Presidential campaign rally in Abakiliki, Ebonyi State on Thursday.
The former Vice President expressed gratitude to the people of the State for always voting for the PDP since the inception of the current democratic dispensation in 1999.
Atiku called on Ebonyi residents not to vote for the All Progressives Congress (APC) in the forthcoming election because the party has "collapsed"
He said, "You know that from the inception of our democracy, Ebonyi has continued to be PDP and I am sure with what I've seen today, you will continue to be PDP.
"These people formed a party called APC, it is not a party, it is an alliance. The Alliance is collapsing and it has collapsed. You have no business voting for APC, anyway you have never voted for APC before.
"We want our youth to be where we are, we are here to bring you up, our youths and our woman, we are bringing you up so that you can succeed us. We are not going to be there forever.
"We want you to succeed us. For you to succeed US, you must be responsible citizens. You must be hard working youths, young men and women. We all came from very poor background but we worked hard.
"If you work hard. You can be anything.
I want to assure you that the next government of PDP is going to be a government for the youth and for the woman because you are in majority and we must recognize that and we must give you the opportunity so that you can also be able to lead us of this country.
"We are convinced that this state is a PDP state. And as you know, I am committed to power devolution as well as resource control, restructuring and I know all the South Eastern states have been yearning for it.
"I've been propagating for the restructuring of this country because we want them to have more powers and more resources to deal with their own local affairs.
"The APC, they abandoned the issue of restructuring. They are a very deceitful party or alliance. We are committed to it and we mean it. So, give us the support we are going to deliver."