Tinubu Has No Blueprint To Tackle Insecurity In The North – Najaatu Mohammed Makes Shocking Revelation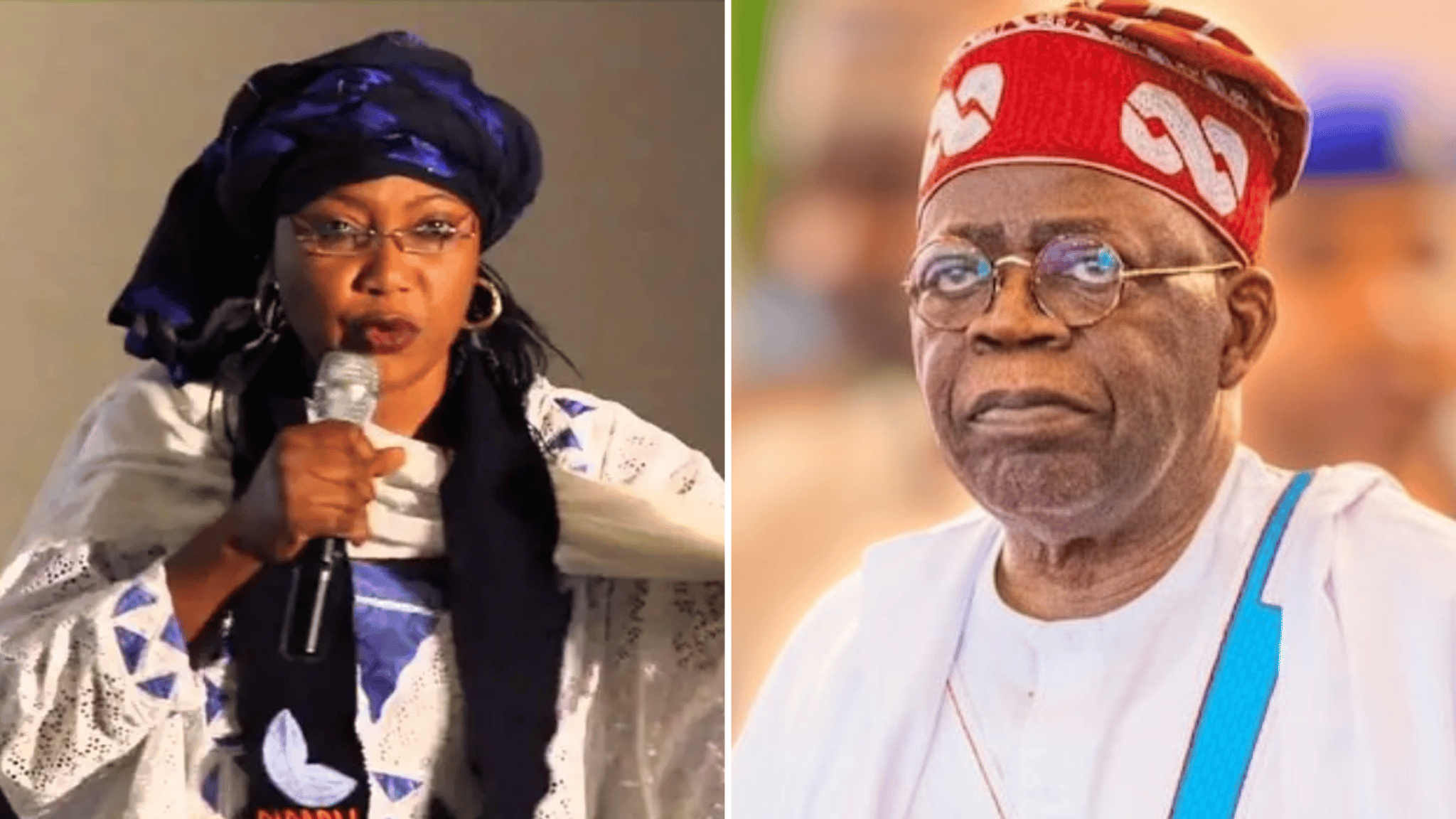 A former member of the All Progressives Congress (APC) Presidential Campaign Council (PCC), Hajia Najaatu Mohammed has made a revelation about the disposition of the party's flag bearer, Bola Tinubu on the issue of insecurity in the north of the country.
According to her, Tinubu has allegedly told her before in a meeting in the north that he had no blueprint or clue to tackle the insecurity ravaging most part states of the north.
Najaatu, who had recently resigned as the APC campaign organization director for civil society claimed that Tinubu in the said meeting disclosed to her that having a solution to the insecurity situation would mean stepping on several toes and might lead to his death.
Naija News reports that the former APC chieftain, who made the disclosure on Arise TV's programme, Morning Show submitted that "I met with Tinubu in the North and he told me "I don't have a blueprint for tackling insecurity in the North; if I have I might be killed.
"Having a blueprint for tackling insecurity in the North would mean I will be stepping on so many toes.
"He has been urging me to take the appointment and I refused."
Meanwhile, Naija News earlier reported that Najaatu claimed that some northerners are plotting to make Kashim Shettima president if the APC presidential candidate, Bola Tinubu, becomes incapacitated.
She told This Day that some northerners urging Tinubu to continue with his presidential ambition are doing it so his running mate can replace him if his health fails.
She added, "Some people from Maiduguri called me today (Monday) asking, 'Hajia, why did you do this? You have now punctured our interest. Our son is going to be president, and you're talking like that? After all, look at Tinubu; he cannot do it. We're all for Kashim. You have not done well for us."