Elena Rybakina And Aryna Sabalenka To Face-Off In Australian Open Final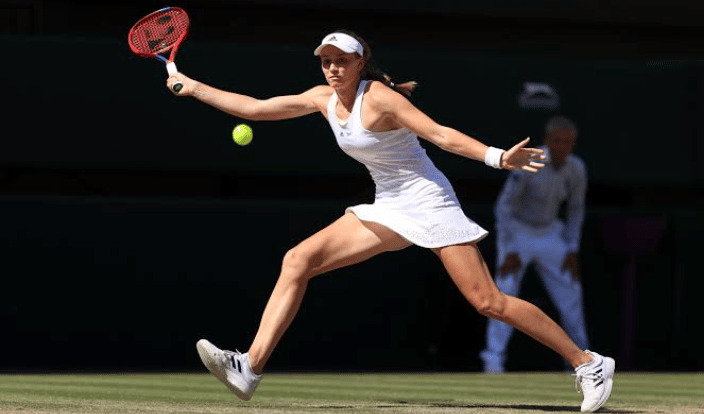 In the Australian Open women's final, Wimbledon champion Elena Rybakina will battle with Belarus' fifth-seeded Aryna Sabalenka.
Victoria Azarenka's hopes of capturing the title ten years after her previous triumph was shattered by Rybakina, 23, who defeated the two-time champion 7-6 (7-4) 6-3.
For her first major final, Sabalenka defeated Polish player Magda Linette.
The powerful 24-year-old won 7-6 (7-1) 6-2 over her unseeded rival.
Sabalenka, 30, was the clear favorite to overcome Linette because Linette had never made it past the third round of a Grand Slam competition.
Sabalenka's relief was obvious as she advanced to Saturday's final round against another heavyweight after losing three consecutive major semifinal matches.
She said after the game: "I wouldn't say I started really well but in the tie-break, I found my rhythm and trusted myself and started going for my shots."
Rybakina, who is ranked 22nd in the seeds, will compete in her second major final following her victory at the All England Club in 2017.
"I'm super happy to be in the final and play one more time here," she said.
"It was different conditions, I couldn't play aggressive tennis and couldn't go so much for my shots but I was happy to win.
"I got a lot of experience from Wimbledon and I want to come on the court [for the final] and enjoy the moment."
Meanwhile, one of the Australian Open men's semi-finals is currently ongoing between Karen Khachanov and third-seeded Stefanos Tsitsipas. The game started at 03:30 GMT.
Afterward, Novak Djokovic and Tommy Paul will square up for the second men's semi-finals of the competition. The game will kick off at 8:00 later tonight.