CBN Deadline: 400 Money Agencies Get Licenses For New, Old Naira Swap In Kogi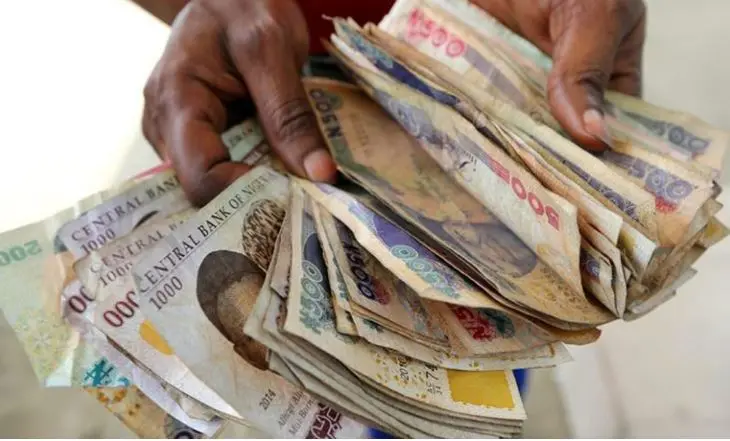 At least four hundred money agents have secured licenses to facilitate the swap of the old and new naira notes ahead of the deadline issued by the Central Bank of Nigeria (CBN).
Naija News reports that the CBN Governor, Godwin Emefiele, had tasked Nigerians to return the old N1000, N500 and N200 note to the bank halls on or before January 31st 2023.
To reduce losses locals may suffer before the deadline, some money agents were licensed to exchange the old notes with new ones for rural dwellers.
Confirming the development on Thursday at the palace of Elulu of Mopa, Oba Julius Folorunsho, the Kogi State branch controller of the Apex bank, Ahmed Sule Isah, told residents that they can now visit any of the agents to swap their old notes with the newly redesigned ones.
According to him, an individual would be entitled to swap 10,000 at a time.
"People can also deposit their old notes into their accounts while those without bank account would be encouraged to open one at the point of the licensed Agents", the PUNCH quoted Isah saying.
He explained that the aim was also to encourage a cashless policy as people would also be encouraged to key into the e-payment system of the Apex bank.
Speaking on behalf of the Elulu, a former Governor of the state, Chief Clarence Olafemi, pleaded with the CBN to consider an extension to the January 31st deadline, particularly for the rural dwellers.
He said: "Our economy in this part of the state has already collapsed, people are no longer opening their shops, and those who manage to open are exploiting the masses, I am pleading with you to prevail on the management to consider the rural dwellers before setting the deadline since the redesigned policy is not aimed at punishing the people.
"I know a bit about the business of lawmaking; you have to consider consequences before making laws and not the other way round," the one-time speaker of the state House of Assembly added.
Olafemi also called for improvement in access to effective communication in rural areas, which he said was also one of the reasons why the notes swapping must be extended.