Black Market Dollar To Naira Exchange Rate Today 26th January 2023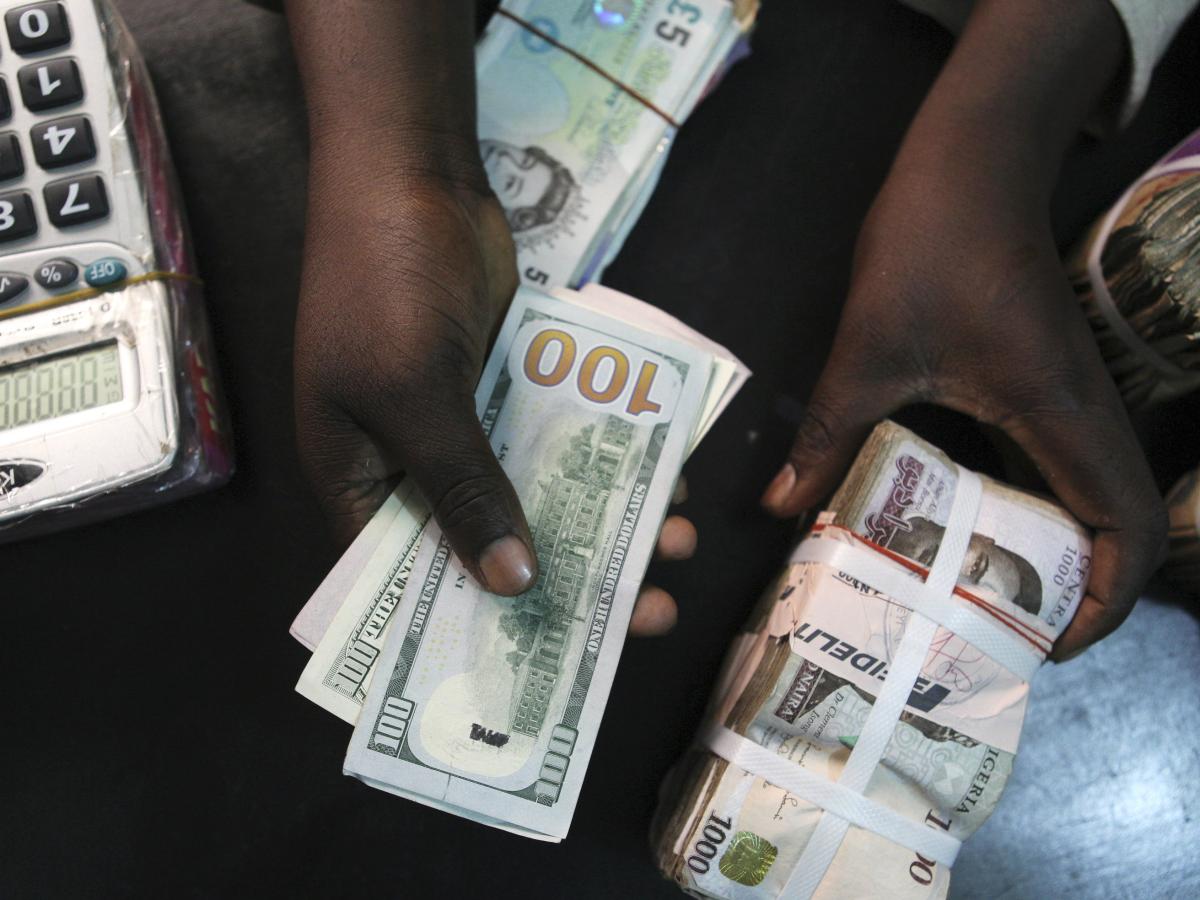 What is the Dollar to Naira Exchange rate at the black market also known as the parallel market (Aboki fx)? See the black market Dollar to Naira exchange rate for 25th January, below. You can swap your dollar for Naira at these rates.
How much is a dollar to naira today in the black market?
Dollar to naira exchange rate today black market (Aboki dollar rate):
The exchange rate for a dollar to naira at Lagos Parallel Market (Black Market) players buy a dollar for N740 and sell at N750 on Wednesday 25th January 2023, according to sources at Bureau De Change (BDC).
Please note that the Central Bank of Nigeria (CBN) does not recognize the parallel market (black market), as it has directed individuals who want to engage in Forex to approach their respective banks.
Dollar to Naira Black Market Rate Today
| | |
| --- | --- |
| Dollar to Naira (USD to NGN) | Black Market Exchange Rate Today |
| Buying Rate | N740 |
| Selling Rate | N750 |
Please note that the rates you buy or sell forex may be different from what is captured in this article because prices vary.
Findings have shown that the Federal Government under the administration of President Muhammadu Buhari raked in N11.5tn from taxes paid by business organizations.
Data published by the National Bureau of Statistics between 2015 and 2022 showed Company Income Tax (CIT) collected by the Federal Inland Revenue Service stood at N1.3tn when the President assumed office in 2015 and dipped by 26 percent to N1tn in 2016 when the country's economy went into recession due to a significant drop in oil prices.
As the government generated a total of N5.3tn between 2017 and 2020, it continued to rise during the period.
However, in 2021, the Federal Government received N1.6 trillion from corporation taxes, and in the first three quarters of 2022, it received a record N2 trillion.
According to the data, the highest contributors to the CIT were the manufacturing, Information Communication Technology, and financial services sectors.
Tax from firms in the information and communication sector rose by 158.51 percent from N51.05bn in the third quarter of 2021 to N131.97bn in the corresponding period in 2022.
In the same vein, manufacturers paid the most taxes during the period in review, as the Federal Government increased the number of taxes collectable by the Federal Inland Revenue Services from 39 to 61 items.
Speaking in an interview with PUNCH, the President of the Lagos Chamber of Commerce and Industry, Michael Olawale-Cole, faulted the government's inability to widen the tax bracket and capture more taxpayers.