Tinubu's Health: 'Obasanjo Imposed Someone With Half Liver And Brain On Us' – Video Of Keyamo Mocking Yar'Adua Resurfaces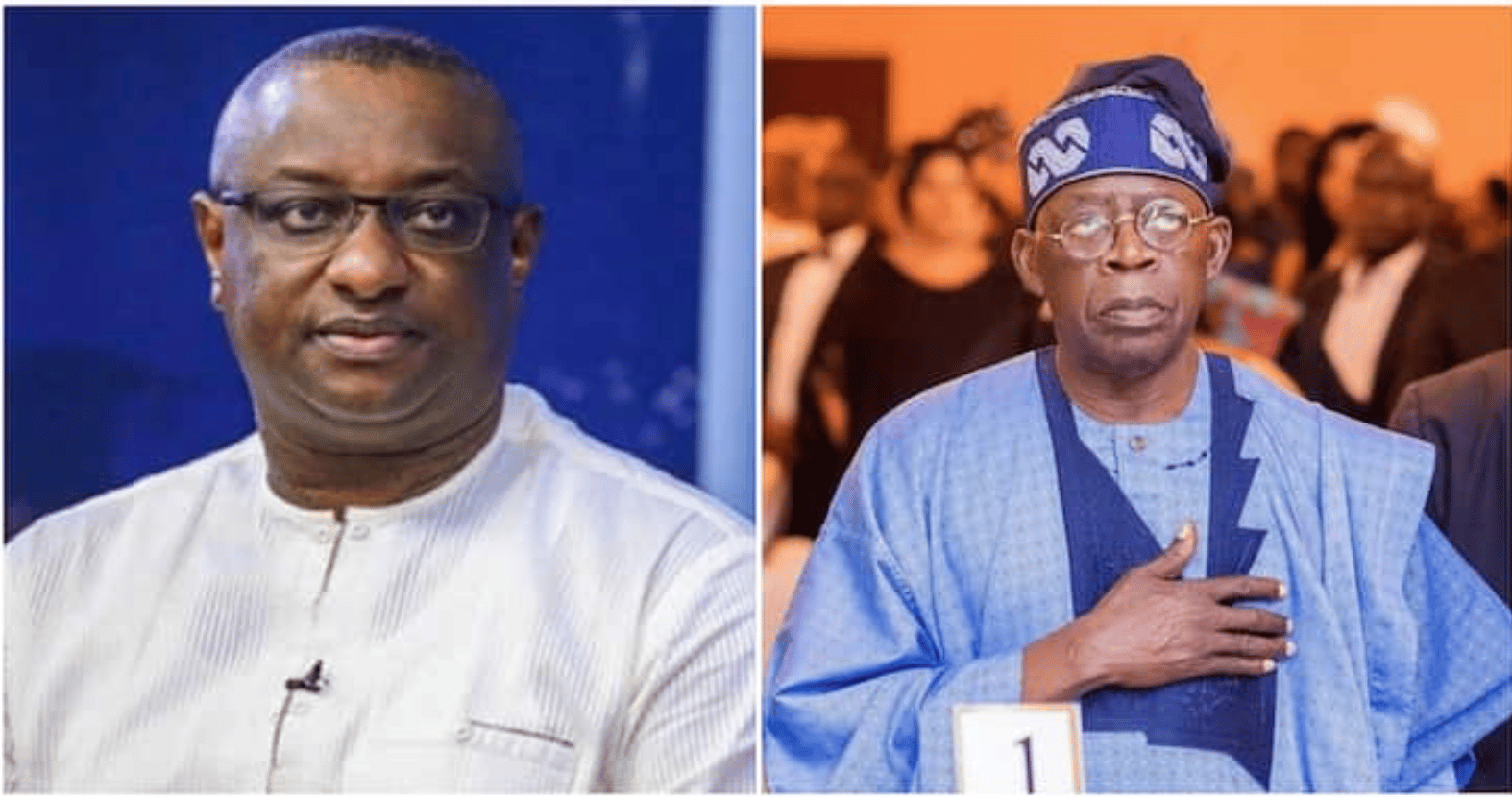 The spokesperson of the All Progressives Congress (APC) presidential campaign council, Festus Keyamo, seemed to have eaten his own words, after a video of him making a mockery of late former President Umaru Musa Yar' Adua re-emerged.
Naija News earlier reported that Festus Keyamo had berated former Senator, Dino Melaye over the mockery of APC presidential candidate, Bola Tinubu.
He also accused the Peoples Democratic Party's Vice Presidential candidate, Governor Ifeanyi Okowa of joining in the mockery, describing the Delta Governor as laughing like a clown.
The Minister of State for Labour and Employment said the action of both Melaye and Okowa is disrespectful.
Keyamo stated this while reacting to a video of Melaye who took the mic at the PDP Presidential rally in Asaba, the Delta State capital on Tuesday and led the viral 'Emilokan' song which was to mock Tinubu's health challenges.
While demonstrating the song at the rally, Melaye, held the mic, started behaving like he has shaky hands and collapsed on the ground in mockery of Tinubu.
Keyamo submitted that it is wrong to mock anybody for his/her challenge as demonstrated by the PDP chieftains during the rally.
Citing an example in America, the Minister said Sen. John McCain had a deformity in one hand while campaigning to be the US President in 2008 but out of respect, Barrack Obama and his team never used it against him during campaigns.
Obasanjo Imposed Someone With Half Liver And Brain On Us
A video that resurfaced online shows the moment Keyamo also made a mockery of Yar'Adua, describing him as someone with half liver and half brain.
In the flashback video, Keyamo was reacting to a letter of Obasanjo to former President Goodluck Jonathan, accusing him of performing below par and taking actions calculated at destroying the country.
Keyamo in the video questioned why Obasanjo was complaining when he imposed two inefficient people on Nigeria.