'Buhari Not In Charge' – Ex-APC Chieftain Reveals 'Prime Minister' That Runs Presidency, Nigeria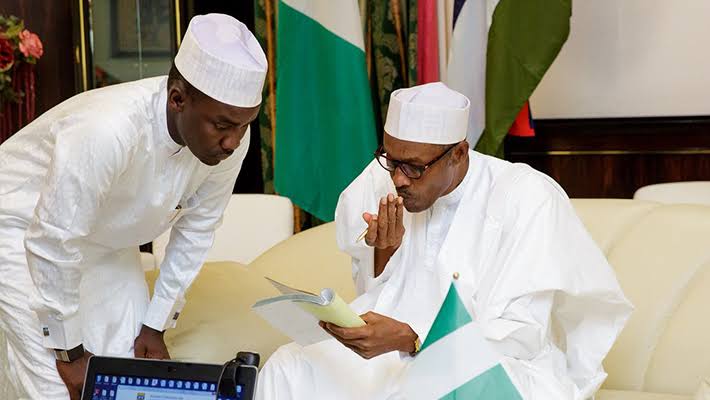 A former member of the All Progressives Congress (APC) Presidential Campaign Council, Hajia Najaatu Mohammed, has claimed that President Muhammadu Buhari doesn't care about the economy, security, or who succeeds him as president.
Recall that Naja'atu Mohammed had last Saturday announced her resignation from the APC campaign organization and pitched her tent with the presidential candidate of the Peoples Democratic Party, Atiku Abubakar.
De facto President
In an interview with ThisDay, Mohammed stated that despite briefings from all security agencies, the president doesn't care about the dangers of a Bola Tinubu presidency, given his alleged health challenges.
She alleged that Buhari's grandnephew, Yusuf Tunde Sabiu is the 'prime minister' of Nigeria who runs the presidency, adding that the president is not in charge.
Naja'atu said: "In the first place, Buhari does not care about anything. He had never cared. He doesn't care about the country, nor is he really in charge. He has thrown the country to the dogs. He has a prime minister in the name of his nephew—grandnephew Tunde.
"Whether we want to believe it or not, Tunde is the de facto president. I know that even the service chiefs report to him. Tunde is Sabiu. Do you know him? He's called Tunde because he was named after Tunde Idiagbon."
He Doesn't Care
Speaking further, the former APC chieftain said she had disclosed to Buhari all the atrocities and corruption in his administration, adding that the president only frowns and refuses to do anything.
She said: "Let me tell you, there are times, on a few occasions when I had cause to see the president, that I had given him in black and white some of the atrocities that are taking place in terms of corruption, theft of billions of naira. All he does is to frown, and that's the end of it. He doesn't care.
"Sometimes, he tells you, 'I don't know.' But how do you know? How do you know if you don't want to know? He doesn't want to know. He doesn't care. There was a time in early 2015 that Buhari said, when he came into office, he said, 'I'm relying on the newspapers to guide me.' He said that. And the newspapers—a lot of them—have been consistent in speaking out.
"Even if the service chiefs or others don't tell him the truth, the newspapers are there. Is he not reading the papers? Why is he not reading the papers? And there was also a time when Buhari first came in, and he locked up Sambo Dasuki for a couple of years. What was the offense of Sambo Dasuki? According to Buhari, Sambo Dasuki had spent billions of security money."